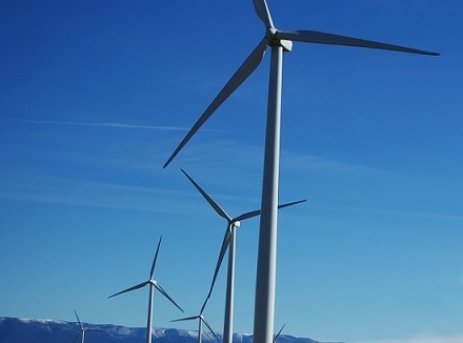 Erste Group Bank AG together with Banca Comercială Română (BCR) and the European Bank for Reconstruction and Development (EBRD) provide a financing worth 76 million euro for the construction of the 108 MW wind farm Crucea North, located in the Dobrogea region. The project which consists of 36 wind turbines, each one with a power capacity of 3 MW, is developed by Crucea Wind Farm S.A. that is fully owned by STEAG GmbH, a leading power producer in Germany. Total investment costs come to approximately 200 million euro, a press release announces.
"Erste Group Bank AG acts as Mandated Lead Arranger granting 49 million euro to the project in a parallel term loan structure with EBRD while BCR provides a 27 million euro VAT facility. Further, Erste Group Bank AG is acting as Facility and Security Agent and sole hedging provider to the Borrower" is stated by the informing.
The Austrian banking group's commercial loan facility is covered by Eksport Kredit Fonden, a Danish export credit agency. The senior loan facilities have a maturity of 14 years which includes the construction period.
As the construction of the wind park is at an advance stage, its completion and commissioning is to be completed by December 2014. This is STEAG's largest wind energy project and as per Joachim Rumstadt, the company's Chairman of the Board, an important step in the attempt to become a well positioned power generation business in the renewable energy field.