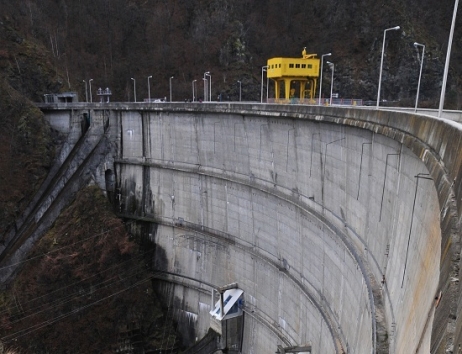 Source: www.tarnita-lapustesti.ro
The Control Body within the Department of Energy has completed the assessment on the costs incurred by Hidroelectrica for feasibility studies run within 2003 and 2014 period, the Department announces. Conclusions indicate that the total amount spent over the past eight years comes to 15.6 million euro, without including VAT.
Razvan Nicolescu, the Minister Delegate for Energy, has asked the Board of Directors of Hidro Tarnita (Hidroelectrica's subsidiary established on November 1, 2013) to submit an action plan with respect to the hydropower station at Tarnita-Lapustesti on the basis of the results of those studies, although there has not been established so far whether or not the project is feasible or not. In addition, the Department of Energy has also required the company's board to carry out the feasibility studies with minimum costs involved and with high efficiency in spending the amount allocated by its shareholders which are state-owned enterprises.
Tarnita-Lapustesti hydropower station located is one of Romania's strategic projects in terms of energy - a project started during the Communism period and that is forecasted to be fully completed by the second half of 2020. The investment for the 1000 MW to be installed comes to about 1.2 billion euro (without VAT), Hidroelectrica being the main beneficiary, as well as the main sponsor of the project.
The Minister Delegate for Energy ordered last week, on May 5, the Control Body within the Department of Energy to make an analysis on the amount spent in the last eight years with the hydropower station located in the Cluj County.