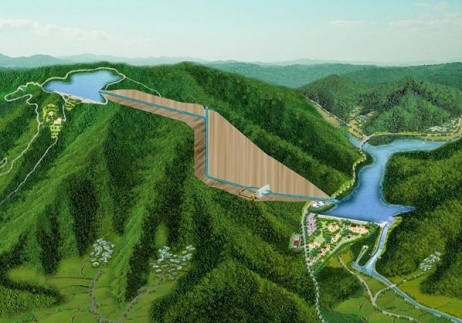 Source: www.hidrotarnita.ro
Hidro Tarnita, the company in charge with the development of the hydropower plant located in Tarnita-Lapustesti, the Cluj County, received five preliminary offers from investors interested to engage in the 1-billion euro project. The deadline for submitting pre-qualification documents required in this first phase of the selection process was January 30, 2015.
"Five companies have submitted preliminary non-biding offers during the pre-qualification stage for building the Tarnita-Lapustesti hydropower plant. In the coming weeks we are going to assess the documentation to verify that all items comply with the provisions of the selection procedure.
In accordance with the transparency principle, the list of pre-qualified investors will be published after assessing the documentation submitted and then, we will go to the next phase of the pre-qualification stage and we will start negotiations", said Ovidiu Demetrescu, General Manager of Hidro Tarnita, further adding that they also received letters of intent from foreign financial institutions that could fund this project.
Tarnita-Lapustesti hydropower station is seen as one of Romania's priorities in terms of energy strategy, a key project in the context of the growing portfolio of renewable energy power stations, whose electricity production is uncontrolled, hence requiring the installation of additional balancing capacity.
The selected investors will join the Hunedoara Energy Complex, Nuclearelectrica, the Oltenia Energy Complex, and the Society for the Management of Energy Assets, the shareholders of Hidro Tarnita that will also fund the project.
The construction of the 1000 MW green field facility is forecasted to start in the first half of 2016, creating about 4,000 jobs during the five to seven years, the period estimated for its full completion.