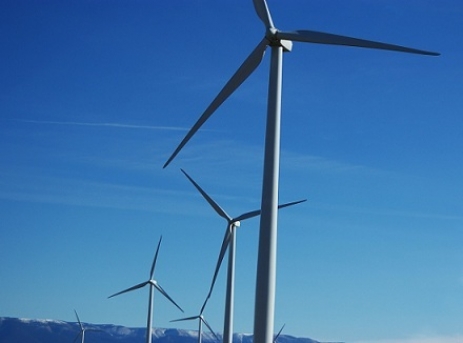 Germany's Ministry of Environment supports the development of a 10 MW wind farm in Tomnatic, the Bihor County, through a financing of 3.9 million euro, according to a press release.
The initiative is part of a programme sustaining the environmental innovation abroad, the wind park consisting of four turbines with a power capacity of 2.5 MW each designated to supply electric power to about 7,000 rural households. Hence, some 19,000 t of carbon dioxide emissions generated by conventional power plants annually will be avoided.
The funds will be provided based on an agreement concluded between Barbara Hendricks, the German Federal Minister of Environment and her Romanian counterpart, Attila Korodi on June 12, 2014. As the related contract with the investor running the project was signed this week, the construction of the wind farm is expected to begin in the coming period.
The total power capacity installed in wind farms in Romania exceeded 2.5 GW last year, the electricity generated by wind sources benefitting from the green certificates support-scheme granted by Romania's Government. So, wind energy producers who started operations in 2014 receive 1.5 GCs/MW, while those with projects commissioned before the subsidies got reduced receive 1 GC/MW with another GC to be recovered starting 2018.