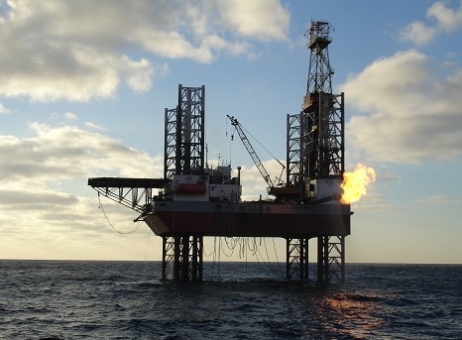 Source: www.gspoffshore.com
Grup Servicii Petroliere (GSP) officially inaugurated last Friday, March 7 the Uranus drilling platform, an investment worth 44 million dollar. Nearly 70 percent of the amount has been covered by a 30 million dollar loan from EximBank, the company controlled by Gabriel Comanescu providing the remaining part of the costs of the investment which included the purchase and modernization of the offshore drilling platform.
"Our development plans include the expansion and modernization of the fleet, keeping the company among the top players in the industry in the Black Sea, as well as accessing new markets. Currently, offshore drilling offers great opportunities and by completing works on GSP Uranus we take the first step towards achieving these objectives", the businessman said, according to a press release.
The Uranus offshore drilling platform is the seventh one in the fleet operated by GSP, which also consists of ten multifunctional offshore support vessels, three construction vessels and two crane barges. Over the past ten years since its foundation, investments in the company have come to over 1 billion euro according to Comanescu, the projects run by GSP being not limited to the Black Sea, but also covering the Mediterranean Sea, the North Sea, the Persian Gulf or the Gulf of Mexico. Amidst its clients there are: Petrom OMV, ExxonMobil, Gazprom or Petroceltic.