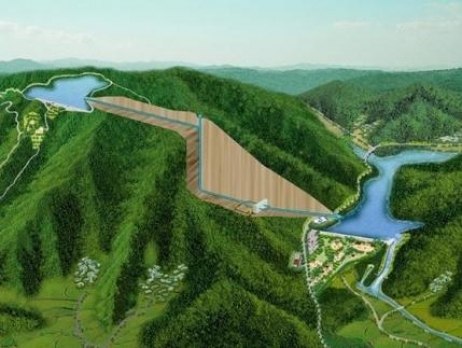 Source: www.hidrotarnita.ro
The five preliminary offers submitted during the pre-qualification stage for the 1-billion euro hydropower project located in Tarnita-Lapustesti belong to Chinese investors.
Hidro Tarnita, the company in charge with the development of this project has confirmed the information exposed by Romanian media.
"By January 30th, 2015, the deadline for the pre-qualification phase, five companies had submitted the required documentation.
The consortium consisting of the following companies: China Huadian Engineering Co. Ltd. and Guizhou Wujiang Hydropower Development Co. Ltd; Huaneng Lancang River Hydropower Co. Ltd. and Hydrolancang International Energy Co. Ltd.; China Gezhouba Group Company Limited and Wu Lingpower Corporation Limited; Sinohydro Holding Limited (Hong Kong) and Power China Huadong Engineering Corporation Limited; Hanergy Holding Group Limited and Hanergy Holding (Europe) Cooperatief U.A. have expressed interest in the Tarnita-Lapustesti pumped storage hydropower plant.
We are still assessing the documentation received, thus the list of pre-qualified investors will be published once this phase will be carried out," Ovidiu Demetrescu, General Manager Hidro Tarnita, told Govnet.
According to the timetable for finding an investor to engage in this project, after announcing the pre-qualified companies, Hidro Tarnita will begin negotiations with the eligible investors. Subsequently, the Negotiations Committee will issue the Specification for the upcoming tender.
The selected investors will join the Hunedoara Energy Complex, Nuclearelectrica, the Oltenia Energy Complex, and the Society for the Management of Energy Assets, the shareholders of Hidro Tarnita that will also fund the project.
Tarnita-Lapustesti hydropower station is seen as one of Romania's priorities in terms of energy strategy, a key project in the context of the growing portfolio of renewable energy power stations, whose electricity production is uncontrolled, hence requiring the installation of additional balancing capacity.
The construction of the 1000 MW green field facility is forecasted to start in the first half of 2016, creating about 4,000 jobs during the five to seven years, the period estimated for its full completion.