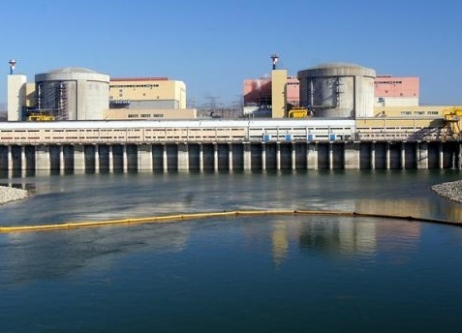 Source: Nuclearelectrica
Romania's nuclear power producer, Nuclearelectrica, is examining the opportunity emerged following Enel's announcement on the sale of the Romanian assets, considering the acquisition of some of the distribution operations.
"Since 2013, SN Nuclearelectrica SA ("SNN") has expressed its intention to diversify its portfolio through strategic investments aiming at a sustainable growth of the company in the current competitive context of the energy market. In this framework, SNN is analyzing the opportunity arisen from the announced potential disposal of Enel's operations in Romania and is currently performing a preliminary analysis on part of the transaction perimeter", reads a notification sent to the Bucharest Stock Exchange.
The company mentions that no offer has been submitted to Enel up to this point and any possible decision of the management with respect to the transaction will be subject of the General Meeting of Shareholders' approval.
Daniela Lulache, CEO of Nuclearelectrica, accompanies the Romanian delegation lead by the Minister Delegate for Energy, Razvan Nicolescu, that went to Italy for further talks with representatives of Enel on the announced sale of the domestic operations in the energy distribution sector.
While attending an energy-related conference earlier this week, Nicolescu announced that there is interest from behalf of state-owned enterprises in taking over part of these operations, especially in Enel Distributie Dobrogea, regarded as a strategic asset, hence, he advised the private sector not to submit any takeover offers.
In July 2014, Enel announced the sale of its distribution and sale assets in Romania, as well as its generation assets in Slovakia as part of the 6 billion euro programme of asset sale launched in 2013 relative to the strategy of consolidating its financial structure and reducing the financial debt.
As regards Romania, the sale involves the 64.4 percent stake in Enel Distributie Muntenia and Enel Energie Muntenia, the 51 percent stake in Enel Distributie Banat, Enel Distributie Dobrogea and Enel Energie, as well as the whole interest in Enel Romania which is controlled by Enel through Enel Investment Holding.