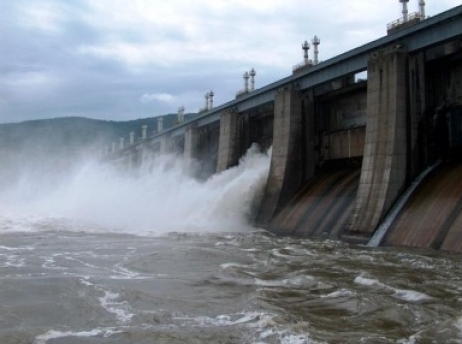 Ovidiu Agliceru has replaced Mihai Stanculescu as general manager of Hidroelectrica, following the decision of Euro Insol, the judiciary administrator of the hydropower energy producer, the company announced through a press release. Agliceru who is also the head of the Direction for Electric Power Production, took the new position on June 23, 2014 also maintaining his existing role.
Hidroelectrica grounds the change of leadership on Stanculescu's health problems that are deterring him from continuing his activity as general manager.
Agliceru has a work experience of over 28 years in the energy sector, helding several leading positions within Hidroelectrica over the years. Before his appointment at the helm of the Direction for Electric Power Production in October 2013, he was member of the company's board. Previously, he had been in control of the Internal Control Department.
Between 2000 and 2006, he was Deputy General Manager of the Technical Department where implemented Hidroelectrica's quality assurance and certification system. Before that, Agliceru, a graduate of the Faculty of Electrical Engineering within the Polytechnics Institute of Cluj-Napoca, was Technical and Production Director at Electrocentrale Buzau branch being involved in various hydropower energy projects, commissioning production facilities among which the Retezat hydropower stations 1 and 2.
At the end of March 2014, Remus Borza, representative of Euro Insol, announced that there will be made major changes within the leadership of Hidroelectrica, considering that poor management was one of the factor which lead to the company's insolvency.
"Poor management was one of the nine issues which lead to Hidroelectrica's insolvency. That was the reason for launching an extraordinary campaign in Romania to recruit professionals for top management positions (...) In the next two months, 80 percent of the company's management, both the executive management and that of its branches, will be changed", Borza said then.
After carrying out its reorganization last summer, Hidroelectrica is insolvent again following the decision of the Bucharest Court of Appeal that admitted in February 2014 the appeals of some energy traders against the termination of the bilateral contracts through which they had access to underpriced electricity. During the first stage of insolvency, the judiciary administrator terminated those contracts that generated major loss for Hidroelectrica, the company still struggling to cover the remaining outstanding debt.