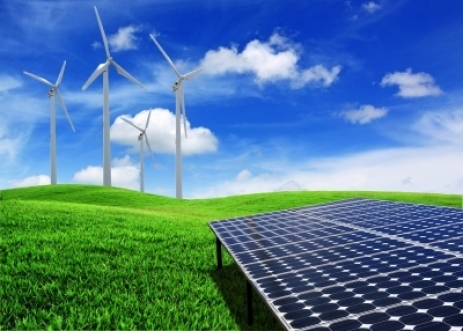 Source: FreeDigitalPhotos.net/ Anusorn P. Nachol
Romania climbs one position for the second time in a row in the EY's report on the attractiveness of investment destinations in terms of renewable energy projects. Our country is positioned the 31st among 40 countries, after the Renewable energy country attractiveness index (RECAI) released in February ranked Romania the 32nd.
Following the boost in green energy projects visible in the last years, namely in the wind and solar sectors, the development in the renewable energy field has been undermined by the legislative changes initiated a year ago (the temporary cut of the subvention scheme effective since July 1, 2013 and the reduction of the quota of green certificates for the projects commissioned starting this year), as representatives of EY Romania observed: "The continuous amendments to the existing legislation are still an impediment to Romania as regards the relaxation of investment in the renewable energy market. The new bill issued a few weeks ago and which will be effective as from August 1, 2014, provided the EU Commission will approve it, comes as a result of much discussion and brings a breath of fresh air expected by large electricity consumers. Meanwhile, operating renewable energy projects, investment with attractive indicators of profitability, are those still looking interesting to private investors and banks", they commented, as per a press release.
As for the other competing states in the region included in the index, Turkey and Poland surpass Romania, ranking the 20th and the 27th, respectively, while Greece and Ukraine are placed behind, on the 33rd and 38th positions.
Globally, the US remain the leading country in terms of attractiveness as a destination for renewable energy investment, followed by China which has been consolidating its position and forecasts indicate that as it has emerged as a market economy it could put the US in the shade in the wind and PV energy sectors by the end of this decade, explains the mentioned source. Top 3 is completed by Germany which continues to be the most interesting European country in the perception of investors looking to develop green energy projects.
The RECAI report has been released on a quarterly basis since 2003 and ranks countries on the attractiveness of their renewable energy investment and deployment opportunities, based on a number of macro, energy market and technology-specific indicators. It includes 40 countries worldwide, such as: Australia, Austria, Belgium, Brazil, Canada, Chile, China, Denmark, Finland, France, Germany, Greece, India, Indonesia, Ireland, Israel, Italy, Japan, Kenya, Mexico, Morocco, the Netherlands, Norway, Peru, Poland, Portugal, Romania, Russia, Saudi Arabia, South Africa, South Korea, Spain, Sweden, Taiwan, Thailand, Turkey, Ukraine, the UK, and the US.