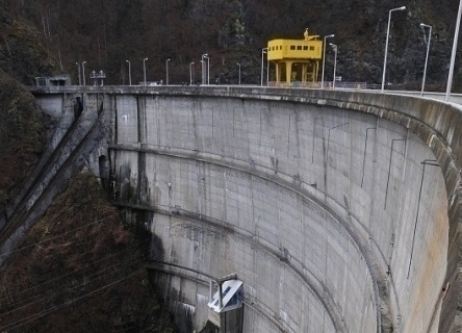 The Minister Delegate for Energy, Razvan Nicolescu, has invited MVM, Hungary's largest energy group to join Romania in the hydropower project to be developed at Tarnita-Lapustesti, the Cluj County, reads Ziarul Financiar.
"I have invited the representatives of MVM to partner with Romania in the Tarnita-Lapustesti project. If Hungary and Romania continued their nuclear programme, this project would make sens both for them and for Slovakia. After implementing the market coupling project we will be able to operate in a regional market", stated Nicolescu during a press conference in Budapest, according to the mentioned source.
The Tarnita-Lapustesti pumped-storage hydropower station is one of Romania's priorities in terms of energy strategy, a key project aimed at balancing energy production capacities given the growing portfolio of renewable energy power stations, whose electricity production is uncontrolled. The investment for the 1000 MW to be installed was initially estimated at 1.2 billion, yet it is likely to be revised on the basis of an updated feasibility study.
Launched during the Communism period, the project is forecasted to be resumed in the first half of 2016, as at this point Hidro Tarnita, the company which oversees the hidropower energy project is conducting the selection of investors, the first step being the pre-qualification stage and the preliminary non-biding negotiation stage for which submissions are expected by January 30, 2015.
MVM is a state-owned energy group with a varied portfolio of operations on the Hungarian market where acts as energy trader, power producer, transmission system operator, gas trader and storage or universal service provider.