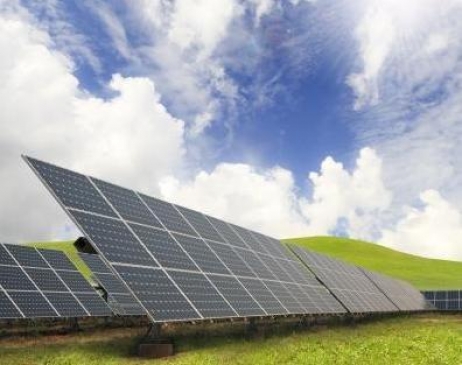 Source: FreeDigitalPhotos.net/ Naypong
Romania's attractiveness in terms of investment destination for renewable energy projects is still declining according to EY's latest Renewable energy country attractiveness index (RECAI) which ranks our country the 35th, down three positions compared to the previous report.
While in 2011 Romania was designated as the 13 most attractive country worldwide for renewable energy investments, the legislative changes in recent years and their lack of predictability led to a sharp decrease in its attractiveness for green energy investors.
"For the domestic market to recover lost ground in attracting investors in the energy sector, government institutions and policy makers should strive to establish transparent and credible energy policies in the long term to achieve a balance between interests of investors, of consumers, and of the State in the field of electricity produced from renewable energy sources,"commented Florin Vasilica, Partner and Leader of the Transaction Advisory Services, EY Romania.
Last year, the global investments in renewable energy projects totaled 300 billion dollar, exceeding the investment volumes in new technologies for nuclear and fossil fuels, according to Vasilica. Thus, the renewables have gained momentum against conventional energy in the current economic and geopolitical context, as the unstable oil price, likewise the geopolitical challenges accents the importance of diversifying energy sources to achieve a higher degree of energy security.
China remains the most attractive investment destination for green energy projects, maintaining the leading position reached in the previous RECAI report. Next are the United States, Germany, and Japan that preserved the same order as before.
India has continued its advance, jumping up to the fifth place and ahead of Canada as a result of significant policy, project and investment activity at both a national and state level.France, the United Kingdom, Brazil, and Australia complete the top 10 ranking.
The RECAI report has been released on a quarterly basis since 2003 and ranks countries on the attractiveness of their renewable energy investment and deployment opportunities, based on a number of macro, energy market and technology-specific indicators. It includes 40 countries worldwide, such as: Australia, Austria, Belgium, Brazil, Canada, Chile, China, Denmark, Egypt, Finland, France, Germany, Greece, India, Indonesia, Ireland, Israel, Italy, Japan, Kenya, Mexico, Morocco, the Netherlands, Norway, Peru, Poland, Portugal, Romania, Russia, Saudi Arabia, South Africa, South Korea, Spain, Sweden, Taiwan, Thailand, Turkey, the UK, and the US.