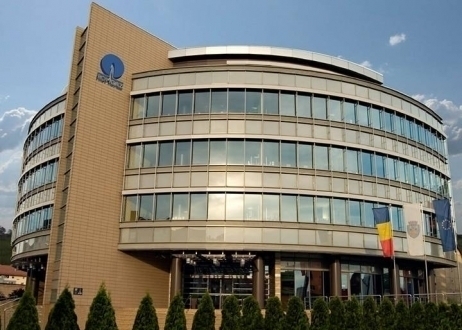 Romania's main natural gas producer, Romgaz, commissioned in March 2015 two new gas accumulations in the Moldavian Platform and in the Transylvanian Basin, which are currently under test.
The two discoveries are located in the Suceava County and the Mures County, respectively, and deliver approximately 3 percent of the company's daily gas production (over 2,600 barrels of oil equivalent), explains a press release.
The well placed nearby Frasin (Suceava) is drilled at 4,100 m depth, being located in an exploration-development-production block operated by Romgaz for more than 40 years. Completed in January, this year, the related drilling operation discovered a gas-condensate field which is currently under the development phase.
The other well, located in the Mures County, is drilled at 2,600 m depth and is included the "Transilvania Sud" block which contains some of the country's oldest natural gas fields. The discovery, made in January 2014, identified a new natural gas field where currently more wells are drilled for full assessment and development, announced Romgaz
With these new discoveries, the company said that they will continue focus on discovering new oil and gas fields, after more than half of the investments run in 2014 which came to almost 1.1 billion lei represented geological exploration and production expenses.
"The production decline reduced to zero during the last 4 years confirms the actual potential of the exploration blocks under the development-production phase and encourages us to increase our efforts for capitalizing this potential. We will continue to focus on finding solutions both for increasing field productivity and the recovery rate, and for discovering new oil and gas fields," stated Dumitru Rotar, Deputy Director General – Exploration and Production, according to the mentioned release.