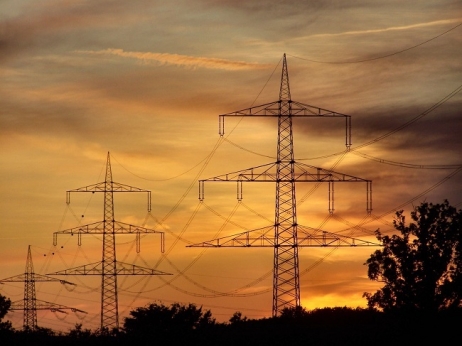 Razvan Nicolescu, the Minister Delegate for Energy, today met with a delegation from Enel led by Luca D'Agnese, member of the group's board, in charge with international business. Talks treated Enel's operations in Romania in the context of the announced sale of the domestic assets, reads a press release of the Department for Energy.
According to Nicolescu, the Romanian State is considering to take over part of Enel's distribution operations, regarded as strategic assets, hence the Italian group was asked to clarify the situation with the dividends in the distribution companies from Romania.
"I've informed the Enel representatives about the interest showed by Romanian companies on acquiring part of Enel's operations in Romania, the State fully supporting Romanian-owned companies. Besides, this was the reason for the recent amendments to the Privatization Law which previously did not allow the state-owned enterprises to buy other companies", said the Minister as per the mentioned press release.
In July 2014, Italy's power group announced the sale of its distribution and sale assets in Romania, as well as its generation assets in Slovakia as part of the 6 billion euro programme of asset sale launched in 2013 relative to the strategy of consolidating its financial structure and reducing the financial debt.
As regards Romania, the sale involves the 64.4 percent stake in Enel Distributie Muntenia and Enel Energie Muntenia, the 51 percent stake in Enel Distributie Banat, Enel Distributie Dobrogea and Enel Energie, as well as the whole interest in Enel Romania which is controlled by Enel through Enel Investment Holding.
These companies manage a power grid of some 91,000 km in their regions in Romania, distributing approximately 14 TWh of electric power annually, translated in a domestic market share of 34 percent. They serve 2.6 million euro to whom they sell about 9 TWh of electricity per year.
Last year, their combined revenues amounted to more than 1.1 billion euro and EBITDA came to 289 million euro.
Enel is Italy's largest power company and Europe's second listed utility by installed capacity with operations in 40 countries across four continents. The group entered the domestic market in 2004 when bought the majority stake (51 percent) in Electrica Banat and Electrica Dobrogea in the first privatization in Romania's power distribution sector, transaction completed in April 2005.