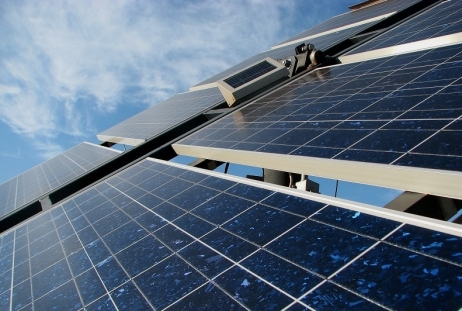 EDP Renovaveis (EDPR), a leading global developer in the green energy field, takes a loan worth 20 million euro from the European Bank for Reconstruction and Development (EBRD) for the construction and operation of six solar parks in Oltenia region. Additionally, EDPR will access a parallel facility of 10 million euro from the Black Sea Trade Development Bank (BSTDB) for the photovoltaic parks which will have an installed capacity totaling 50 MW, a press release from the EBRD announces.
According to Romania's Energy Regulatory Authority at the end of 2013 the total capacity installed in solar plants in Romania was 1.150 MW. As the solar energy is a renewable source of electricity, for each MW produced in such a plant and then delivered, there are granted three green certificates (GCs) under the updated support-scheme, effective as from January 1, 2014. The PV projects authorized by the end of the past year remained under the old subvention scheme, receiving 6 GCs/MWh. Yet, two of these certificates have been temporary suspended from trading, so, until 2017 when this restriction expires, solar energy producers get only 4 GCs instead of 6, however, they will fully recover them.
This is the first PV project in Central and South-Eastern Europe financed by the Bank and the fourth joint project with EDPR in Romania. Earlier investment concerned three wind energy projects: two wind parks of 138 MW and 90 MW in Dobrogea region in 2011 and the latest 24 MW and 33 MW wind farms in Vaslui and Tulcea counties in 2012.
"The financing of the EDPR solar project is the third transaction completed in Romania's energy sector since the beginning of 2014. Including the EDPR Solar project, we have already invested close to €200 million in the Romanian energy sector this year",said Ricardo Puliti, EBRD Managing Director for Energy and Natural Resources. Early this month, the EBRD announced the financing of a 108 MW wind farm in a parallel term loan structure with Erste Group Bank.
Since the start of its operations in Romania the London-based lender has invested approximately 6.6 billion euro across over 350 projects. Last fall EBRD announced that plans to run investments worth up to 600 million euro in Romania in 2014, maintaining a level, in terms of investments, similar to that recorded in the past year.