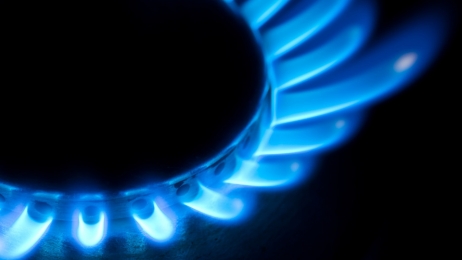 The Ministry of Energy proposed the Government to freeze the price for natural gas for population for the next nine months, until 31st of March 2017, according to a draft decision.
The current calendar agreed by the government with the European Commission and FMI provides a 10% increase of the price from 1st of July, or the change of the liberalization calendar in accordance with the new prices on the market.
The project states that the acquisition price for gas dedicated to household customers and for the gas utilized at producing thermic energy in cogeneration central heating and central heating for the population is 60 lei/MWh. Basically, the authorities want to suspend the Government Decision 488/2015 between 1st of July 2016 and 31st of March 2017 regarding setting these prices.
The price of acquisition for natural gas in internal production will be subject to an analysis of the National Authority for Regulation in Energy ANRE by 1st of March 2017, within the process for annual monitoring. According to the liberalization calendar of natural gas pricing, the price for internal production should increase from the 1st of June from 60 to 66 lei/MWh, whereas import gas might reach 63 lei/MWh between 1st of July and 1st of October.
Nicolae Havrilet, head of ANRE, warned that gas suppliers might import over 50% of the gas this winter, considering the lower price. Liberalization of energy prices was made step by step the last years, but lately, the prices on the free market have dropped more than estimated.
by Mihaela Constantin