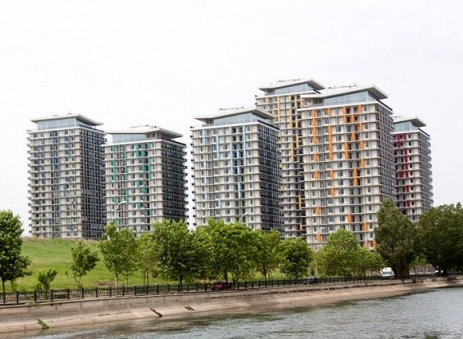 Source: Asmita Gardens
Alpha Bank has acquired the insolvent residential compound developed by Indian group Asmita and British investment fund Convergence Development Limited on account of a debt of around 40 million euro. In 2006, the bank provided an 80 million euro loan for the real estate project which required initial investment of about 120 million euro.
The transaction has been done via AGI-RRE Participations 1, a subsidiary of Alpha Group Investment and received approval from the Romanian Competition Council in September 2014.
"AGI-REE took over the residential compound on account of the debt, so that Asmita's outstanding debts to AGI-RRE were converted into shares. The amount due amounts to approximately 40 million euro", said Remus Borza, partner with Euro Insol – Asmita's judicial manager, according to Mediafax.
Under the new ownership, Asmita Gardens will be, therefore, controlled by AGI-RRE which will have a participation of 99,996 percent, while the remaining 0.004 percent will be distributed equally between Saizad Muzaffar Hussain, owner of Asmita group and Convergence Development Limited.
Remus Borza further explained that following the takeover, Asmita Gardens will end the judicial reorganization as AGI-RRE is its only creditor.
"In January or February next year, Asmita will come out of insolvency and the bank will be able to sell the 250-260 apartments put up for sale in the compound at market value, without any pressure", added the Euro Insol representative, as per the newswire.
The residential compound located in southern Bucharest, near the "Tineretului" Park, has a total gross area of 85,000 sqm divided on seven 17 to 25-storey buildings, a parking lot with 800 spaces, as well as commercial and leisure facilities. Asmita Gardens became insolvent in 2011 when AGI-RRE, to whom Alpha Bank transferred the debts, requested the initiation of insolvency procedure for recovering Asmita's unpaid financial obligations.