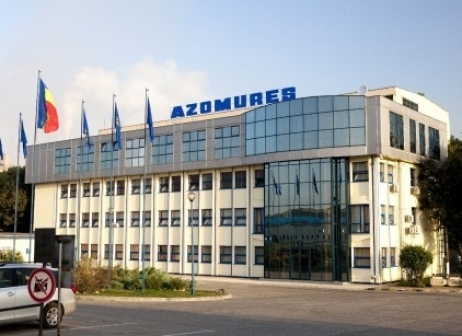 Azomures has concluded a 75 million euro loan agreement for the modernization of its production facilities. The funds were secured from a syndicated loan granted by BCR in cooperation with UniCredit Tiriac Bank and will enable the Romanian chemical fertilizers producer based in Targu Mures to carry out one of the most important investment project included in the programme aimed at modernizing the production facilities.
The 10-year financing agreement was signed on October 22, 2014 and the funds released will be used for the refurbishment of the two ammonia (chemical used for the production of fertilizers) plants, works which will be provided by Swiss company Casale Group.
Through this investment, Azomures seeks to comply with environmental requirements, to reduce the specific consumption of natural gas which will lead to 13 percent lower energy consumption, to upgrade the control system and the automatic control of operations and emergency stops and to increase the production capacity of each plant from 900 tonnes per day to 1,050 tonnes per day.
Radu Taracila Padurari Retevoescu SCA in association with Allen & Overy LLP acted as legal advisor to the lenders.
Azomures, whose majority shareholder is Ameropa Holding AG of Switzerland, is the main chemical fertilizers producer in Romania where it records an annual production of at least 1.3 million tonnes. Its products reach agricultural producers in Romania and other countries in Europe, Africa, China, Japan, South America and the United States.