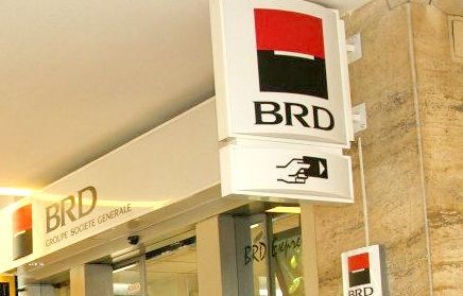 BRD still continues the decline in terms of overall financial results, reporting loss for the second year in a row. While the bank ended 2012 with some 332 million lei loss, last year figures indicate even higher loss of 385 million lei.
According to a BRD's report, this result is mainly due to its efforts to consolidate the non performing loans coverage which lead to higher expenses with provisions. Hence, the coverage rate improved last year, reaching 68.9 percent, compared with 51.9 percent in 2012.
Last year seemed more promising, though, after reporting some 13 million lei profit in Q1, followed by a net profit of 62 million lei at six months. However, at the end of September, 2013, the bank had already registered a decline, dropping its profit to 50.5 million lei.
BRD has seen in 2013 a slight increase of 1 percent in loans to natural persons, the total amount coming to 17.2 billion lei. However, the corporate loans segment shows a diminution of 12.5 percent due to low demand, so the volume of gross loans totals 16.3 billion lei.
Despite deposits increased by almost 13 percent, the net banking income fell by nearly 7 percent over 2012, mostly due to a reduction of net margin interest determined by the negative evolution in corporate lending. As for costs, BRD managed to keep them under control, leading to a decrease by 5.6 percent in operating costs.
'2013 has been a year of transition for BRD, largely destined to the improvement of internal organization and to risk management, as well as to strengthen the major competitive advantages – extended branch network, innovation ability, high operating efficiency. Basically, 2013 was a useful year, BRD emerging stronger.', Philippe Lhotte, BRD President said. He further added that BRD is confident about the current year, being ready to follow the upward trend of the domestic economy.