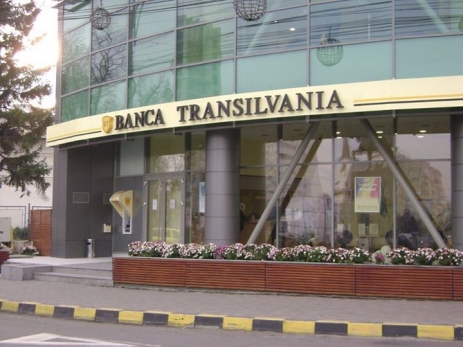 Banca Transilvania (BT) has posted a gross profit of around 443 million lei (net profit is some 375 million lei) for 2013, 30 percent higher in comparison with results recorded in the previous year. The advance is also reflected in the operating revenue which has improved by 12 percent within the past year, amounting to nearly 1.66 billion lei. Another aspect supporting the positive results was the effort BT has paid in increasing operations and cost control efficiency, which lead to a better cost-revenue ratio. Hence, the bank's assets come to about 32 billion lei, according to a report sent to BVB.
Improvement has been registered also in loans and deposits segments: the credit balance rose by 9 percent, while the amount deposited in BT accounts grew by 11 percent, these results exceeding the anticipated levels.
Last year, BT has been focused mostly on retail clients, SMEs, as well as the agricultural and medical sectors. A more intense activity has been seen in the last quarter of 2012 when the bank provided 25.000 new loans which amounted to nearly 3.2 billion lei.
'We are very pleased with our results, especially because we have continued to be active financiers of the Romanian economy and we achieved all targeted objectives. 2013 has been a great year for Banca Transilvania, particularly September – December time frame is one of the best quarters in recent years in terms of lending.', Horia Ciorcila, President of BT's Board, said.
Banca Transilvania has maintained a prudent lending policy over the last year, focusing on risk dispersion, thus consolidating its financial stability. As for net expenditures for provisions and credit commitments, the amount grew by 9 percent to 407 million lei, without surpassing the target stipulated in the 2013 budget.
For the current year, the bank aims at increasing its revenues and the efficiency of its operations, according to Omer Tetik, BT's General Director, quoted in the said report: 'The bank's major objective for 2014 is to increase revenue and streamline operations. Our focus is to improve sales, maintain customer base growth, increase transactions volume, as well as to develop synergies both between legal persons and natural persons, and between the bank and its subsidiaries.'