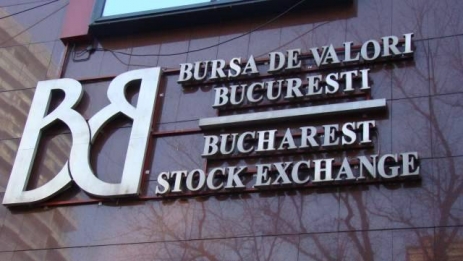 The share capital of the Bucharest Stock Exchange (BVB) will grow to 80.7 million lei after the decision by the Extraordinary General Shareholders Meeting on the merger by absorption with SIBEX, a release on the BVB website reads. "By majority of votes of the shareholders present and represented in the meeting, the merger through absorption is approved between the Bucharest Stock Exchange as absorbing society and SIBEX - Sibiu Stock Exchange, as absorbed society, in accordance with the terms and conditions foreseen within the merger draft dated 24 February 2017," the document says.
SIBEX will be dissolved without any liquidation of its patrimony that will be transferred to BVB in exchange to the allocation of new shares issued by the society to the SIBEX shareholders.
The BVB share capital will increase from 76.741 million lei to the maximum amount of 80.755 million lei. A maximum of 401,401 new ordinary, nominative, dematerialized, 10-lei nominal value shares will be issued.