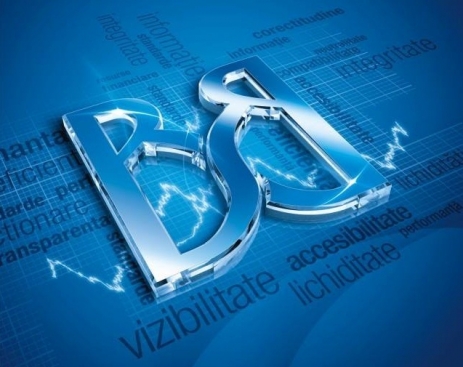 Source: Bursa de Valori Bucuresti
The European Bank of Reconstruction and Development has acquired a 4.99 percent stake in the Bucharest Stock Exchange (BVB) as part of its strategy to promote the development of Romania's capital markets, trough investment, technical advice and support for reforms, according to a press release.
"As a shareholder, the EBRD will assist in the further development of corporate governance at the bourse and in listed companies. We will work to establish the Bucharest Stock Exchange as the preferred exchange for Romanian issuers and traders, as well as for investors with an appetite for Romanian stocks and other financial instruments", said Phil Bennett, EBRD First Vice President.
As the BVB is currently included in the MSCI Frontier Markets Index, the said programme is set to upgrade it to emerging market status eventually and therefore, place it in the MSCI Emerging Markets Index, the legal and regulatory reforms directed towards this goal being supported by the EBRD.
"The modernization and development of the Romanian capital market, which began around a year ago, has already brought unprecedented positive results. Important steps now lie ahead of us which will enable the full implementation of the new market architecture. We are delighted to see that EBRD appreciates this new approach, vision and leadership and we will continue working hard to achieve our common goals", commented Lucian Anghel, President of the Board of Governors of the Bucharest Stock Exchange.
The EBRD additionally holds equity stakes in Electrica and Romgaz, both listed on the Bucharest Stock Exchange along with other over 80 companies, the total market capitalization coming to nearly 30 billion euro.