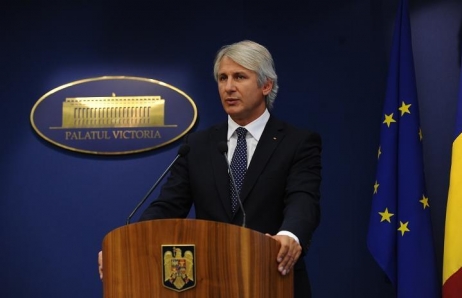 Source: www.gov.ro
Romanian Finance Minister, Eugen Teodorovici, declared recently that the country will start negotiations on a new deal to be signed with the International Monetary Fund by the end of this year.
The focus of the negotiations will purportedly be on the implementation of structural reforms, and not budgetary deficit issues, Reuters reports.
Teodorovici apparently said the budget deficit for 2016 is projected, if one is to take into account planned increases in public wages,at under 3 percent.
Since the expiration of the last IMF deal this September this was to be expected, as, the Romanian economy has been continuously supported by IMF trade deals and the European Commission since 2009.
"Certainly we will officially ask the IMF this year to start negotiations on a new deal," Finance Minister Eugen Teodorovici said. "An IMF deal can exist without participation from the European Commission, they are different deals" the Minister said according to Reuters.