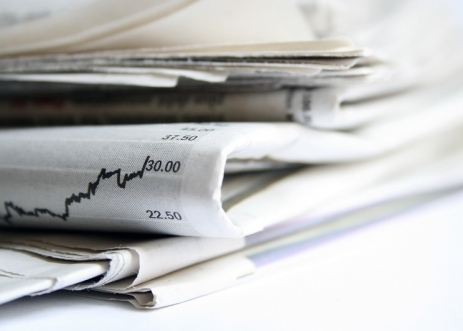 Fondul Proprietatea announced the agreement to sell an agreggate of 19,243,000 existing shares in Romgaz, company with a market cap of some 13.7 billion lei. The transaction follows an accelerated bookbuild offering of a 4.99 percent stake announced yesterday by the fund.
"The shares were priced at RON33.5 lei and USD10.32 (in relation to disposals via dollar-denominated Global Depository Receipts, based on an intraday foreign exchange rate of 3.2463 lei per US dollar)", according to the latest data made available by the fund on the Bucharest Stock Exchange where Romgaz is listed. Hence the gross proceeds of the transaction come to 644.6 million lei (198.6 million lei)
The bookbuilding was addressed exclusively to qualified investors and certain other investors without exceeding 150 natural or legal persons per Member State, other than qualified investors. The transaction was coordinated by Goldman Sachs International which acted as sole bookrunner, whilst Erste Group Bank AG served as joint lead manager.
As FP initially owned 14.99 of Romgaz's equities, as all the shares put up for sell were acquired, following completion of the offering, the fund will have approximately 38.5 million of the total shares, stake corresponding to about 10 percent of its share capital.
Romgaz, which is Romania's largest gas producer and supplier, is listed both on the Bucharest Stock Exchange and on the London Stock Exchange (in the form of Global Depository Receipts) since November 12, 2012 after carrying out its IPO last fall. A 15 percent stake owned by the Ministry of Economy was then floated on the stock market, yet the ministry preserved control on the company, remaining the major shareholder with 70 percent of the existing shares.