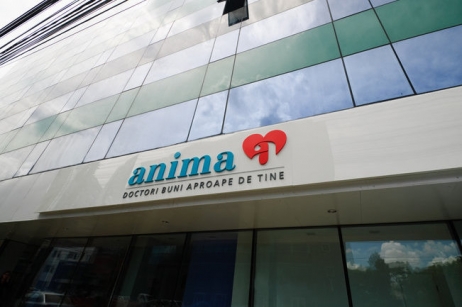 Garanti Bank granted a RON 9.3 million investment loan and working capital facility to Anima, part of Medlife Group, for the development of its network of clinics.
MedLife acquired the Anima clinics network in May last year. Anima Speciality Medical Services has six clinics and a laboratory, over 200 employees, medical specialists and support staff, being the first private medical network in Romania, with its own family medicine network.
"We believe in the development potential of the Romanian healthcare system and we strive to bring our contribution by financing viable projects in this sector. In Anima, part of MedLife Group, the public and private healthcare systems work together for the benefit of patients", stated Çağri Memişoğlu, Deputy General Manager, Garanti Bank.
Anima is one of the largest private outpatient healthcare services providers that has agreements with the Bucharest Health Insurance House (CASMB), covering over 15 medical specialties, including family medicine, obstetrics and gynecology, ENT, endocrinology, ophthalmology, dermatology and venerology, cardiology, psychiatry, rheumatology, gastroenterology, allergology and clinical immunology.