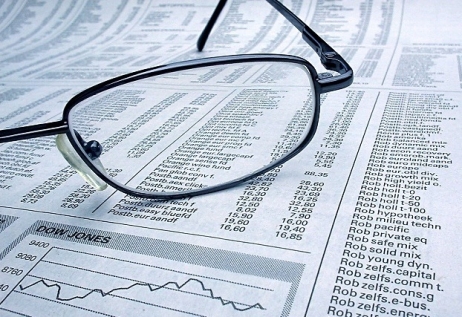 The Bucharest Stock Exchange (BVB) recorded last year an advance of 40 percent in its turnover, compared with 2012, which came to about 5.4 million euro (24.3 million lei). Additionally, the net profit rose to approximately 2.23 million euro (10 million lei), a growth of 10.9 percent over the previous year. The progress is mainly due to an increase of some 14 percent in trading revenues on the main market, but also to the public offerings the Government has run – Transgaz's SPO and the IPOs of Romgaz and Nuclearelectrica amounting to about 520 million euro (2.33 billion lei).
According to a BVB's report, the preliminary operating profit doubled in 2013 when reached 1.87 million euro (8.4 million lei). On the other hand, the financial profit has diminished by 46 percent, dropping to some 713.000 euro (3.2 million lei), subsequent to a significantly decline in the main revenue sources, interest and dividends.
An improvement has been recorded in terms of market capitalization, too, BVB registering an advance of 47.5 percent, up to 17.8 billion euro, as per the data provided by FESE (Federation of European Securities Exchanges), mostly due to higher prices of listed companies – the main blue-chip index, BET, has increased by 26 percent (in lei currency) since the beginning of 2013. The listings of Romgaz and Nuclearelectrica had also an important contribution, adding over 3.6 billion euro to BVB's capitalization.
BVB, which is the main operator of Romania's stock market, was included in several indices, such as: FTSE Mondo Visione Exchanges Index, on November 9, 2010, BET Index, on March 21, 2011, Dow Jones Global Exchanges Index, on June 17, 2011, ROTX Index on September 19, 2011 and since July 3, 2012, BVB is also part of BET-BK.