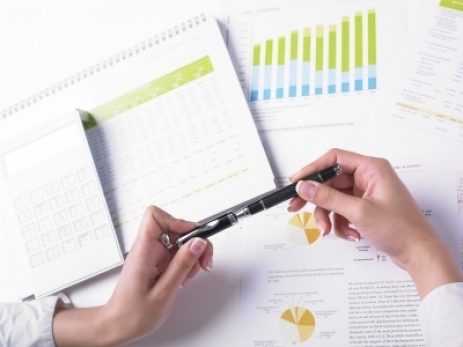 INSSE (the National Institute of Statistics) today confirmed the 3.8 percent increase of the Gross Domestic Product in the first quarter of 2014, compared to the same period last year, already announced by the "flash" estimates released in mid-May. Also, the GDP in Q1 was, in real terms, 0.1 percent higher than in the last quarter of the past year.
Based on the seasonally adjusted data, the estimated GDP amounted to almost 163 billion lei (current prices), while the unadjusted series' GDP was 127.6 billion lei (current prices). The advance recorded by the GDP within January 1 and March 31 this year was generated by a collective contribution of the industry sector, the wholesale and retail, the IT&C sector and net taxes on products.
Industry remained the main driver of the economy with a share of nearly 30 percent of the GDP and a 2.3 percent contribution to its growth rate, the activity volume increasing by 7.9 percent. Although having a much reduced contribution to the GDP's growth rate (0.3 percent), as well as in terms of the share it accounts for in the GDP, the IT&C sector saw the second largest increase in activity volume, some 7.4 percent. Wholesale and retail - repair of motor vehicles and motorcycles, transport and storage, hotels and restaurants – had a positive contribution of 0.6 percent to the GDP's growth rate and a share of 12.5 percent of the GDP.
Based on the standpoint of the use of GDP, the progress was mainly due to final consumption expenditure of households, whose volume augmented by 6.7 percent, leading to a contribution of 4.4 percent to the GDP's growth rate and net exports, a contribution of 0.7 percent, subject to an increase by 9.7 percent of exports of goods and services corroborated by an advance, slightly smaller, in the volume of imports in the same segment (by 8.5 percent).
On the other hand, a negative impact on the GDP's growth rate was generated by the gross fixed capital formation which dropped by 10.4 percent.
Estimations of international institutions such as the International Monetary Fund, the World Bank or the European Bank for Reconstruction and Development show an increase in the GDP which does not exceed 3 percent. The latter has subsequently updated the initial forecast of 2.4 percent advance of the GDP to 2.6 percent. Yet, Liviu Voinea, the Minister Delegate for Budget, stated last month that he expects a continuing improvement during this year, foreseeing better economic results compared to 2013, namely a 4 percent increase.
In 2013, Romania has achieved a significant progress in terms of economic growth, the GDP rising by 3.5 percent driven by a strong export performance, a great agricultural year and an unexpected development of the industry.