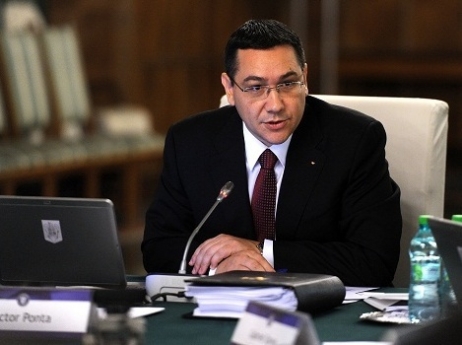 Prime Minister Victor Ponta has announced that the Government has reached an agreement with the representatives of the International Monetary Fund and the European Commission on the 2015 budget which provides a deficit of 1.83 percent of the gross domestic product. The draft budget will be finalized in the coming days and it shall be approved by the Government in an extraordinary meeting on Friday, December 12. Subsequently, it will be sent to the Parliament.
"The main aspects taken into consideration in drafting the budget refer to a deficit of 1.83 percent of the GDP. It is a cash deficit which on the one hand confirms our commitment to show budgetary rigor and capability to achieve the objectives set under the Fiscal Treaty, including the 1 percent structural deficit Romania promised to achieve, and on the other hand it does not put too much pressure on expenditure", stated the Prime Minister during a press conference.
Ponta explained that when drafting the new budget, which anticipates an economic growth of 2.5 percent in 2015, no tax increases were considered so that the 16 percent flat tax will be maintained, as well as the CAS reduction and the tax exemption for reinvested profit, whilst the announced cut in the tax on "special construction" from 1.5 to 1 percent will come into force soon.
"Basically, we will have a budget totaling 238 billion ron, of which 225 represent the revenues, while 13 billion ron are the 1.83 deficit of the gross domestic product (...) For co-funded European projects, supported from the State budget, there are additional funds included, as there are two overlapping financial frameworks – 2007-2013 and 2014-2020: 19 billion lei for European projects from the State budget, plus 9 billion ron for local authorities", he added.
The Prime Minister also explained that the draft budget does not include the supplementary deficit of 0.3 percent for military expenditure which must be approved by the European Council, as albeit agreed in principle with the foreign partners, the EU Commission delegate is not entitled to give an official approval.