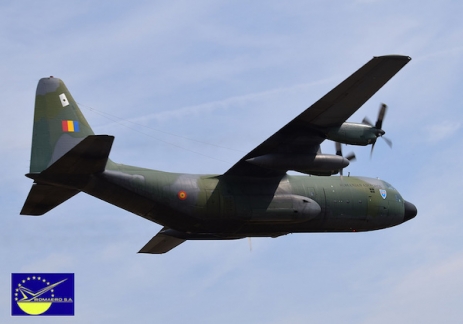 ROMAERO obtained the approval of ANAF for the implementation of the restructuring plan through Government Ordinance 6. Thus, in addition to the 50 million lei already recovered, the Romanian state will receive another 77 million lei during the implementation of the restructuring plan from the total historical debt accumulated in the last 10 years of the company's activity. This is the largest amount recovered by the state so far in such a procedure. ROMAERO thus becomes an example of good practice in rescuing through market means a company of strategic importance in the defense sector.
Applying the restructuring through GO6, ROMAERO benefited from the cancellation of 50% of the main debit, respectively 100% of the accessories accumulated over time, which represents a reduction of indebtedness by over 255 million lei. Thus the company becomes bankable with all the prerequisites to recover. At the same time, for the first time in the last 12 years, ROMAERO no longer has any debt due to the state budget, which means that it will be able to participate in all public tenders organized by Romanian public institutions, including MapN. ROMAERO now has a free way to operate in optimal parameters and to have continuous financial flows in order to be competitive in the market.
"The success of our team in applying OG6 for the recovery of ROMAERO has brought to the market a series of awards and confirms the viability of this prevention solution, in the context in which ROMAERO is a strategic company, a status that involves a number of limitations in accessing loans, assets, and and various legislative constraints specific to the defense industry. These challenged us to use our 20 years of experience in the market to bring added value by creating a customized product adapted to a state-owned company, a product that has proven to be efficient and functional. The success of the solution applied to ROMAERO now depends on the implementation of the restructuring plan and the commitment of the stakeholders involved in the company's recovery process ", said Andra Buțiu, Senior Partner of CIT Restructuring, a CITR company, part of Impetum Group.
The application of the restructuring plan creates the possibility of starting an investment plan of over 200 million lei, already prepared by ROMAERO with the help of CIT Restructuring for the next 5 years.
ROMAERO S.A. (ROMAERO) is the largest state-owned company in the Romanian aerospace and defense industry, present on the market for over a hundred years and operating in two economic fields: maintenance and repair services for civil and military transport aircraft and respectively industrial production of aerostructures and their components.