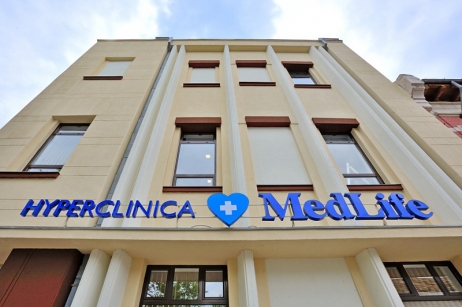 Source: www.medlife.ro
MedLife and other group entities were granted 56 million EUR from a syndicate of banks made up of Banca Comercială Română, as coordinator, BRD-Groupe Société Générale, ING Bank N.V Amsterdam – Bucharest Branch, and Raiffeisen Bank. MedLife will use the resources in order to develop its business and consolidate its position on the Romanian market.
The banks were provided legal assistance by the RTPR Allen & Overy team: Victor Pădurari (Partner), Andreea Burtoiu (Counsel), Poliana Naum (Senior Associate), Andreea-Ramona Chiriac (Associate) and Petru Ursache (Junior Associate), who declare to be "happy to assist local credit institutions on every occasion, these institutions being one of the most important pillars in supporting and developing investments in Romania".
RTPR Allen & Overy's main areas of activity are: financing, mergers and acquisitions, capital markets, insolvency and restructuring, competition, labour law, intellectual property law, litigation and arbitration, and providing advice across a range of business sectors including energy, telecommunications, finance, real estate and the pharmaceutical industry.
by Mihaela Constantin