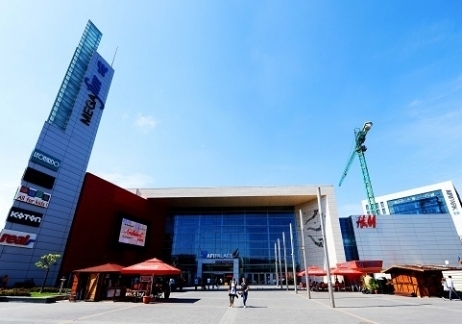 Retailers accommodated by AFI Palace Cotroceni, except for Auchan hypermarket, obtained in 2014 higher sales revenues, up by 5 percent versus the previous year, although the number of visitors remained stable.
Yet the total turnover was not disclosed by AFI Europe, the developer and owner of the shopping center.
AFI Palace, which is Bucharest's largest shopping mall, recorded aggregate revenues of 37.5 million euro. Operating revenues accounted for the major share, coming to 30 million euro, 4 percent above the 2013 figures.
"Our operating income of the assets generating revenues in Romania grew by 20 percent to over 37 million euro, while our projects and lands in our portfolio are valued at 670 million euro, with an average occupancy rate of 98 percent. We aim to maintain the pace of development with new office buildings and planned malls in Bucharest and outside the Capital City," said David Hay, CEO AFI Europe Romania, as per a press release.
The occupancy rate of AFI Palace Cotroceni stands at 98 percent, the number of tenants exceeding 300.
Besides the Bucharest-based shopping mall, AFI Europe operates AFI Palace Ploiesti, retail project inaugurated in October 2013 and that achieved net operating revenues of 4 million euro in 2014, and AFI Park, a business park consisting of five buildings, of which three operational and two under construction.
The company's next major targets concern the development of AFI Business Park Bucharest, a business park consisting of two A-class office buildings and an office tower, to be located near the Romanian Parliament; additionally, AFI plans to expand its retail portfolio with two more shopping centers - AFI Palace Bucurestii Noi and AFI Palace Arad.
Present on the domestic market for ten years now, AFI Europe is part of AFI Group, a leading real estate development and investment company with operations in several Central and Eastern European countries, such as Bulgaria, the Czech Republic, Germany, Hungary, Poland, Latvia, Serbia and Romania, focusing on the development of large-scale commercial and residential projects.