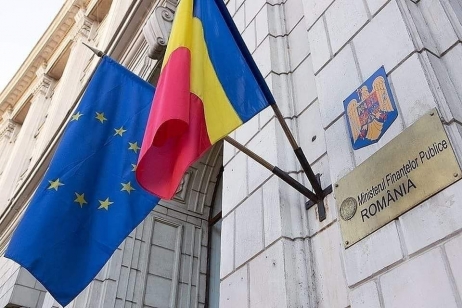 The Eurobond issue launched on July 7, 2020 by the Ministry of Public Finance enjoyed a special interest from investors, Romania returning to the USD market for the first time in 2018. The transaction reconfirmed Romania's position as a sophisticated sovereign issuer on foreign capital markets.
This is the first Eurobond transaction denominated in USD made by Romania in 2020, with a double tranche, 10 years long in the amount of 1.3 billion USD and 30 years long in the amount of 2 billion USD, after the two transactions made in the first half of year which have been denominated in EUR, and it is the first transaction in USD made by Romania after 2 years of absence from this market, being the largest volume attracted from foreign capital markets in US dollars, at a consistent cost reduction compared to the initial level launched in the market, of 25 basis points.
The issue enjoyed a very high demand from investors before the final cost of the issue was established (with an order of over 8 billion USD), but also at the close of the transaction when the demand level remained at a record level of 7.4 billion USD.
"The success of the recent transaction shows the interest of investors in the securities issued by Romania in US dollars, as well as their confidence in our country's ability to respond to the crisis caused by the COVID-19 pandemic and the current government's medium-term economic recovery plan. it will be used to cover the growing financing needs, resulting from the budget deficit and the volume of public debt refinancing ", said Florin-Vasile Cîțu, Minister of Public Finance.
Filip & Company law firm in collaboration with Linklaters assisted the Ministry of Public Finance in a two-tranche bond issue that drew over USD 3.3 billion from the international markets.
"Romania has succeded, in a rapid issue series, to access the international capital markets for new Euro and now US dollar issues under very good conditions for this turbulent and uncertain period affecting the entire global economy. From this perspective, we can assert that the bond issue confirms the trust that Romania's economy benefits from on the external markets, given the high interest showed by the investors. We were glad to help", said Monica Stătescu, counsel Filip & Company.
The Filip & Company team that assisted the Ministry of Public Finance on this project mainly consisted of Alexandru Bîrsan (partner), Monica Stătescu (counsel) and Andreea Bănică (associate).