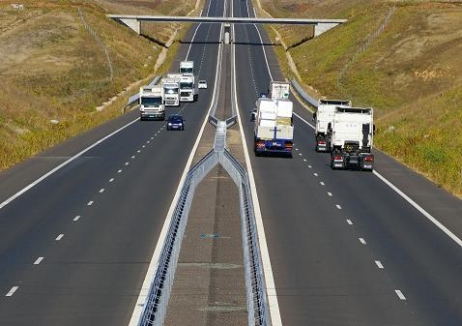 Source: www.cnadnr.ro
The European Commission approved the release of additional 262 million euro from the Cohesion Fund to cover the costs incurred by Romania with the construction of two sections of motorway, reads a press release. The road infrastructure projects, the Arad-Timisoara motorway and Constanta bypass, as motorway, are already in use since 2011 and 2012, respectively, the investment being supported from the State budget, EU grants and financing from the European Bank for Investment and the European Bank for Reconstruction and Development.
Romania will be provided the funds based on the related decision signed by Corina Cretu, European Commissioner for Regional Policy, and which increases the Commission's contribution to the development of these projects to nearly 440 million euro.
"Road infrastructure is one of the main instruments by which we can reduce development gaps between the EU regions, and Romania will always have me as a partner for implementing large infrastructure projects",stated Corina Cretu, as per the press release in question.
The Cohesion Fund is aimed at State Members whose GNI (Gross National Income) per inhabitant is below the 90 percent EU average, in view of reducing economic and social disparities and promoting sustainable development. One of the targeted priorities is the development of the trans-European transport network.