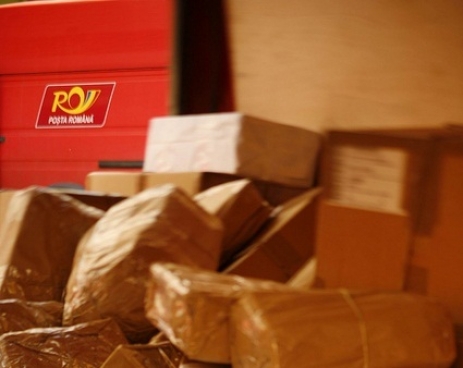 Source: Flickr/ Compania Nationala Posta Romana
The Romanian Post will end 2014 with operating profit of 74.3 million ron (16.7 million euro), ending six years of successive losses, according to the Ministry for Information Society, its majority shareholder.
"As Minister of Information Society I wish to announce the outstanding financial results of the Romanian Post in 2014, which, to our satisfaction, have exceeded the profit targets set when I took office (...) These results show clearly that in Romania, state-owned companies can achieve economic performance as long as there is dialogue, mutual respect, trust and professionalism in our day to day activity", stated Razvan Cotolvea, Minister of Information Society.
He added that as a result of this progress, any insolvency risk for the coming two years has been eliminated and the company's development is not affected by the salary increase applied.
Cotolvea revealed that the Romanian Post will turn to profit in 2014 in late October, anticipating a profit of 65 million ron, above expectations, given that ending 2014 without any loss was the initial objective. In the context of the announced profit, the company's contribution to the State budget will come to 390 million ron (87.8 million euro) by year-end, over 22 percent of this amount representing the VAT resulted from commercial transactions carried out over the year.
In 2013, the company posted financial loss of some 29.4 million ron, prolonging the negative evolution recorded in the previous years. In the past three years, the aggregated loss exceeded 260 million ron, whereas the cumulated revenues amounted to approximately 3.6 billion ron, indicate the data available on the Ministry of Finance's website.
Operating a network of over 5,600 post offices across the country, the Romanian Post is the major player in the domestic market, controlled by the Romanian State through the Ministry for Information Society which is the main shareholder (75 percent of the total shares), the remainder 25 percent being held by Fondul Proprietatea.