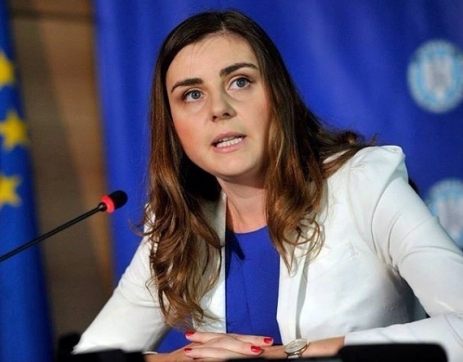 The Ministry of Finance issued a draft law for amending the Law no. 297/2004 on the capital market. The bill, which can be checked on the ministry's website, is aimed at aligning the current legislation to the existing standards in order for Romania be ranked as an emergent capital market, thus increasing external visibility and attracting new investors.
This legislative approach is part of a broader initiative of a working group lead by the Bucharest Stock Exchange and which comprises representatives of the domestic capital market, the Financial Supervisory Authority and of the National Bank of Romania.
"The draft law will support the development of the capital market in Romania (...) The changes that we will introduce mainly concern the adjustment of national regulation for ensuring consistent and fair treatment for investors. I mean both local and foreign investors, as well as majority investors and minor ones", stated Ioana-Maria Petrescu, the Minister of Finance, as per a press release.
Among the major aspects the Ministry of Finance seeks to achieve by amending the law are a facilitated access to the domestic capital market, respect for investors' fundamental rights, such as the right to vote or the right to dividends, corporate governance and transparency of issuers, a simplified system for public offerings and listings of stocks or bonds; the elimination of several restrictive provisions as regards the conditions on meeting the quorum and adopting the decisions subsequent to general meetings of shareholders included in the articles of incorporations of Financial Investment Companies and market operators. Also, the draft law is intended to increase the institutional investor base and motivate people to invest, directly or indirectly, in listed securities.
The bill will be released for public debate and it will be thereupon submitted to the Government for review and approval. Subsequently it will be sent to the Parliament for debate and eventual approval.