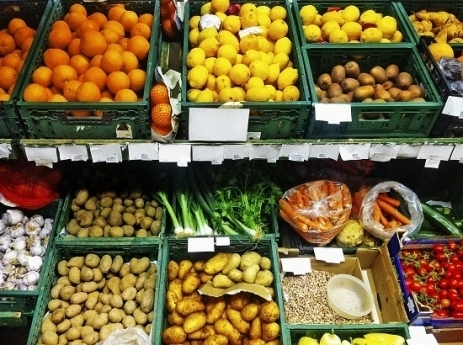 The VAT for all agri-food products, including non-alcoholic beverages and food services, will be reduced to 9 percent from 24 percent starting with June 1, 2015, announced the Prime Minister, Victor Ponta.
Accordingly, the Government will pass an Emergency Ordinance which will put into effect the VAT reduction.
The other categories of products and services may benefit from a reduced VAT, from 24 percent to 20 percent, only from 2016, as per the timetable provided by the new Tax Code and Fiscal Procedure Code, along with the other measures of fiscal relaxation previously proposed.
According to Ponta, the Government's decision is supported by a major improvement in terms of tax collection, leading to higher-than-expected revenues which were 3.3 billion lei more than the targeted and amount for Q1 2015 and 5 billion lei above the last year's level.
Before making the announcement, representatives of the Romanian Government, including Victor Ponta and Eugen Teodorovici, the recently-appointed Minister of Finance, had talks with the National Bank of Romania, the International Monetary Fund, and the European Commission.
Although said to come into force once the new Tax Code will become effective, namely January 1, 2016, an earlier reduction of the VAT was anticipated based on the estimations regarding the increased revenue collection. Yet, according to the most recent rumors, the Governement was expected to cut down on the standard rate of VAT to 20 percent, instead of reducing it for basic food products.