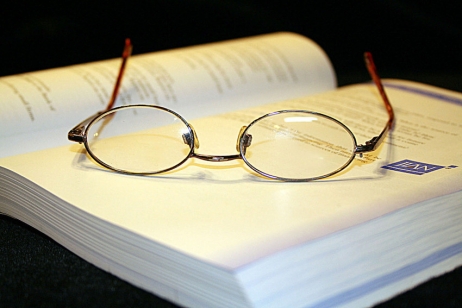 Romanian M&A reached an eight-year high in deal volume with 45 deals, a spike of 41% year- on-year in volume, and a 60% jump in value with a combined deal value of €1.99bn shows a study released by Wolf Theiss and Merger Market.
The strong performance in 2016 came in spite of the political uncertainty generated by a parliamentary election in December, an indicator of the country's growth potential, whichever party is in power. In fact, expansionist scal policy has played a central role in accelerating domestic demand, a key growth driver. A value-added tax cut from 24% to 20% in 2016 will be followed by a reduction to 19% in 2017, while there have been three increases in the minimum wage in 18 months.
"The M&A market in Romania has rebounded in 2016 towards 2013 levels following a declining trend in 2014 and 2015," says Ileana Glodeanu, partner at Wolf Theiss Romania.
2016 was also a strong year for private equity, which made up one third of deal volume and more than half of total deal value (54%). Strong domestic demand led to a urry of deals in 40 the consumer sector. In the biggest deal, CEE- focused UK-based PE fund Mid Europa Partners acquired retailer Pro Rom Food from Polish counterpart Enterprise Investors for €533m.
Romania has one of Europe's fastest-growing economies, clocking up 5.2% in 2016, and forecast to grow by 3.9% in 2017. Glodeanu notes that there can be a lag between GDP growth and deal activity handled by law rms 0 2011 on the ground; growth in 2014 and 2015
not lead to a strong uptick in M&A. However, Romania's impressive GDP growth has now ltered through to investors. Political and economic dif culties in major nearby markets such as Ukraine, Russia, and Turkey have led some to shift focus to Romania – a stable EU market of more than 20 million people with a strategic location and a diversifed economy.
Romania's signifcant domestic reserves of oil and gas, its diversifed electricity generation base and substantial market, and its position between the former Soviet Union, Central Europe, and the Balkans, have made the energy industry one of the country's most interesting sectors. Two out of the top three deals of 2016 by value involved energy companies. CEFC China Energy Company acquired 51% of KMG International, which has a majority stake in Rompetrol, from Kazakhstan's KazMunaiGaz for €596m. KMGI also retails and trades petroleum products, with distribution points in Romania, Moldova, Bulgaria, and Georgia. However, ongoing legal proceedings against Rompetrol by the Romanian state over a controversial deal in 2003 has put the CEFC deal under threat. Romania and China have decades-long ties, and Chinese interest in the market has been growing. Chinese investors are eyeing a stake in the Cernavoda nuclear power plant, as well as various other infrastructure and energy projects.
The second energy deal saw German PE fund Allianz Capital Partners take a 30% stake in gas and electricity distributor E.ON Distributie Romania from Germany's E.ON for €270m.
"The energy sector is interesting, although there has been a general decline in renewables due to recent reductions of subsidies in this sector, we are seeing conventional energy and petrochemicals having an increased interest from investors," says Bryan Jardine, partner at Wolf Theiss.
He adds that other sectors seeing lively interest are technology, manufacturing, agriculture – farmland, forestry, poultry, livestock and feed industries – and logistics, such as rail and port developments that are seeking inbound buyers. Agriculture has great potential with Romania's large areas of cultivable land, but has been held back by fragmented land holdings and Communist-era pollution, while Romania's potential as a transportation centre has been constrained by the slow development of its infrastructure.
On an operational level, investors still face legislative instability, with laws subject to change more often than elsewhere in the region.
"Until recently, Romania seemed poised for continued GDP growth in 2017, following on the heels of a strong 2016. This was due in large part to the efforts of the former government to tackle corruption and its commitment to adopt sensible and stable investor-friendly legislation. However, early signals from the new PSD government, which was elected in December 2016 on the back of strong populist appeal, suggest that it may try to backtrack on these successful efforts of the prior government," says Glodeanu.
Indeed, in late January 2017, Bucharest and other cities in Romania witnessed some of the largest protests since 1989, representing public anger and frustration following the new government's decision to pass an Emergency Government Ordinance (EGO),without public debate.
"This EGO effectively seeks to dilute and weaken certain anti-corruption legislation which was implemented to hold parliamentarians and government of cials liable for public corruption and self-dealing. However, strong popular opposition on social media and elsewhere, resistance from Romania's President Klaus Johannis, a possible review or overturning of this EGO by the Romanian Constitutional Court and pushback from the EU, and all these in combination, may pressure the new government to abandon the proposed legislative changes introduced by the EGO. Hence, it remains to be seen if these changes will be maintained, or how they may impact the market for FDI and M&A generally in Romania," says Glodeanu.
Nonetheless, if positive factors keep coming together for Romania, the environment for M&A in this promising market will continue to strengthen.