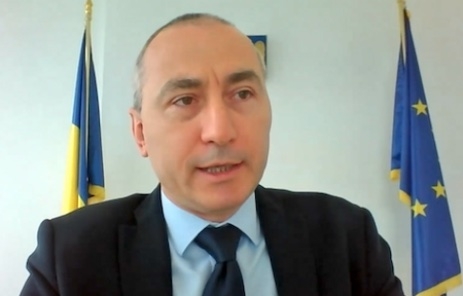 Source: Eduard Lovin, Vice president of ANCOM
According to a market study by ANCOM, 65% of respondents have used postal services in the last 12 months, the general satisfaction with this type of service being 8.2 points out of a maximum of 10. At the same time, 71% of users of postal services Postal services have made online purchases in the last 12 months, with 28% shopping online several times a month. This study comes in the context in which, against the background of the pandemic, the postal networks operated in 2020 at full capacity, user satisfaction being an important tool for guidance and calibration for both postal service providers and the Authority, as a regulator. of this market, declared Eduard LOVIN, the vice-president of ANCOM, within the 8th edition of the Romanian Forum of Courier and Postal Services organized by GovNET.
Of the initial respondents, 26% used postal services as the sender and 62% as the recipient. Among the users of postal services, the most well-known postal services are those having as object the postal parcels, with a notoriety of 97%, followed by correspondence - 91% notoriety.
71% of postal service users have made online purchases in the last 12 months, more in urban areas (75%) than in rural areas (65%).
28% of postal service users usually made even more purchases online in one month.
Thus, the average delivery cost from the national online stores was 26 lei, the respondents declaring that 13% of the deliveries were free. According to the study commissioned by ANCOM, a household spent approximately 111 lei on postal services used during 12 months.
The vast majority of respondents prefer that the delivery of postal items be made at home / work (82%). For 42%, the delivery time is indifferent to them, but 52% prefer that the delivery be made from Monday to Friday, between 9-17. Only 3% of users would agree to pay an additional cost to increase the delivery time between 8 am and 8 pm or on Saturdays.
The general satisfaction of the users towards the postal services used in the last 12 months was of 8.2 points out of the maximum of 10 possible, and in the case of those having as object the postal parcels the satisfaction was of 8.5 points.
The main criteria according to which the senders of postal items (parcels or correspondence) have chosen the suppliers are the quality of the services, the tariffs applied and the security of the items.
The study was conducted between November and December 2020 using the CATI (Computer Assisted Telephone Interviewing) method on an initial screening sample of 2,094 respondents and a main sample of 1,440 people over 16 years of age, directly involved in the use of postal services, having a maximum error of ± 2.6%.