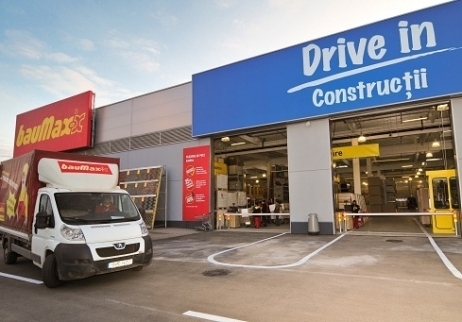 Source: www.baumax.ro
Announced in July, 2014, the sale of Austria's bauMax domestic chain to Adeo Group has been carried out on November 18. Hence, the French group which operates on the Romanian market the Leroy Merlin Do-It-Yourself brand has taken over the 15 bauMax units subject of this transaction, located in Bucharest (2), Bacau, Brasov, Constanta, Craiova, Cluj Napoca (2), Iasi, Pitesti, Ploiesti, Sibiu, Suceava, Targu-Mures and Timisoara.
In September 2014, the Romanian Competition Council approved the acquisition of bauMax stores.
The Austrian company has been advised by German law firm Noerr through all stages of the transaction whose value has not been disclosed.
"The transaction materialized on Tuesday, November 18, 2014, being one of the most complex transactions on the Romanian market in recent years both in terms of business size and, especially, in terms of the complexity of the steps that needed to be implemented in view of its completion, which required negotiations between several parties assisted by local or international law firms", states a Noerr release.
Noerr's lawyers represented the Austrian retailer since the signing of the first agreement with Adeo Group until closing the deal and fully completing the sale process.
Popovici Nitu & Asociatii acted on behalf of the French party in the transaction.
The sale of the Romanian operations of bauMax is part of a restructuring process initiated by the Austrian company following a major expansion in Eastern Europe and Turkey, markets which have negatively influenced its financial results in the last years. In 2012, the most recent one for which financial reports are available, the loss of the DIY company went up to 126 million euro, from 47.2 million euro in 2012.