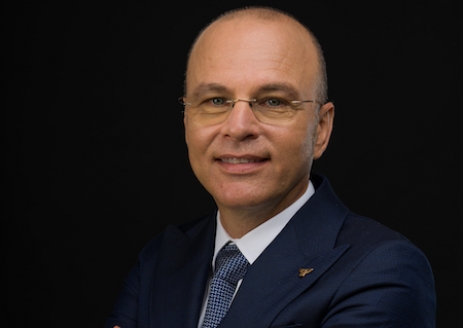 Source: Adrian Mihai, CEO of FAN Courier
Adrian Mihai takes over the position of CEO within FAN Courier, the leader of the local courier market, a Romanian entrepreneurial company, founded 23 years ago by Felix Pătrășcanu, Adrian Mihai and Neculai Mihai.
The company's shareholders and the top management team decided that Adrian Mihai, one of the company's founders, would also take over the duties of executive general manager, as part of the process of simplifying management and decision-making procedures. Felix Pătrășcanu and Neculai Mihai, the other two founding members of the company, will continue to be involved in the current activity of the company and in the strategic plans aimed at developing FAN Courier and consolidating the leading position on the profile market.
"I took on the role of CEO of FAN Courier because, in these interesting times we live in, we need to create a framework in which to make decisions much faster and stay focused on the goals we have. Even though I have been involved in the development of FAN Courier for more than 23 years, the new role is a challenge and I hope that, together with the management team, we will continue to develop the company as well as before and strengthen our leadership. courier market. We constantly invest to be as useful as possible, and in this endeavor I rely on the team I have built, whose values ​​are courage, responsibility, honesty and the desire for personal and professional development ", said Adrian Mihai, founding member and CEO at FAN Courier.
A graduate of the Academy of Physical Education and Sports, Adrian Mihai entered entrepreneurship at the age of 21 and has been actively involved in the development of FAN Courier since its launch. Throughout the company's evolution, the new CEO has focused mainly on maintaining a good relationship with customers and consolidating the business portfolio.
"In the 23 years of FAN, we have had a continuous development with impressive business growth. We managed to exceed one billion lei in 2020. We are entering a new stage, we are giving a new page to the development of the FAN and we thought it would be good to have a CEO. It was not easy, I thought we had to bring in someone from outside who would have needed time to adjust, to understand the business, and each time, I thought he would not find special solutions to further develop the company. We thought it would be best to choose a CEO from among us, from top management. This does not mean that we, the other two shareholders, will withdraw. We still remain in the company, only we want all the decisions to go to one person and thus simplify the management process, to introduce a greater flexibility at the operational level ", said Neculai Mihai, co-founder of FAN Courier.