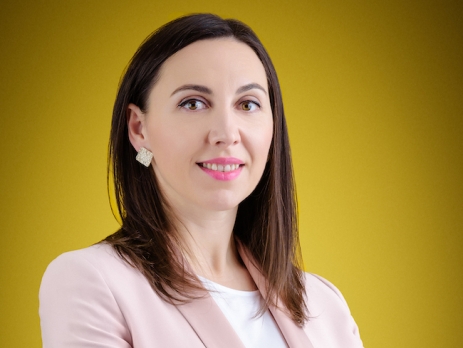 Source: Laura Alina Dezsi, Commercial Director, Alexandrion Group Romania
Alexandrion Group, the largest spirits and wine producer and distributor in Romania, announces the appointment of Laura Alina Dezsi as Commercial Director for Romania. Laura Alina Dezsi will coordinate the activity of the sales traditional trade, sales key accounts, consumer marketing and events management teams. She will also work closely with the leading managers of the Group's direct distribution entities for retail and HoReCa and will supervise related business development.
Laura joined Alexandrion Group in 2019 and was Director National Key Accounts, for more than 2 years. From that position she managed the international customer networks, coordinating a team of 30 people, with direct and indirect reporting. She has more than 10 years of sales experience gained while working for top multinational FMCG companies, doubled by a strong background in commercial finance and revenue growth. Over the years, she has filled several relevant positions, such as National Key Account Manager, Profitable Revenue Growth & Business Intelligence Manager and Commercial Finance Senior Controller.
"I welcome this new role with excitement and a strong drive to significantly contribute, along my team, to the ambitious development plans of the Group on the Romanian market. The fast pace at which Alexandrion Group has been extending its product portfolio, creating unique opportunities for consumers to connect with its brands, is extremely motivating and it inspires me to envision commercial projects, able to support this pace and take us to the next level of performance. The past 2 and a half years have represented a prodigious period in my career, providing me with the opportunity to discover new perspectives of the industry, expand my expertise, find creative solutions to overcome the obstacles brought by the COVID-19 pandemic and work in an environment in which I have felt supported and valued. The transition towards the new position brings a new set of challenges, which I have the certainty that, my team and I, will successfully deal with", said Laura Alina Dezsi, Commercial Director, Alexandrion Group Romania.