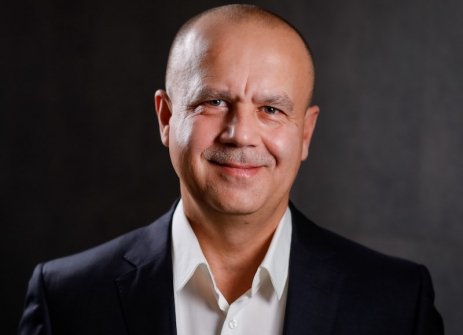 Source: Bogdan Dobre - CEO Holcim Romania
With over 20 years of experience in management positions, Bogdan Dobre took over the position of CEO of Holcim Romania & Market Head Moldova starting January 1, 2021. He will replace Horia Adrian, who led the local operations in the last 3 years.
Bogdan has been with Holcim Romania since 2000, being one of the company's first employees. During all this time, he held positions such as Commercial Director (2013-2020), Director of the Concrete and Aggregates Division (2011-2013), National Cement Sales Manager (2002-2011), contributing decisively to the company's results, as well as to the development of new opportunities for growth and innovation of Holcim's business in Romania. The strategy he proposed and implemented allowed the creation of solid and lasting partnerships between Holcim and its customers.
"I am happy and at the same time I am responsible for the fact that I take over this position, after 20 years in which I built with my colleagues a successful business. Thanks to Horia for everything he has accomplished. Its efforts have resulted in a visible progress of Holcim's operations both locally and regionally. I will continue in the direction of developing our business in Romania and Moldova, constantly adapting to the challenges of the construction materials market, which is constantly changing. In this way, we will be able to continue to respond to the needs of our customers, offering high-performance and integrated solutions ", said Bogdan Dobre, the new CEO of Holcim Romania & Market Head Moldova.
Prior to his professional experience, Bogdan Dobre graduated from the Polytechnic University of Bucharest, Faculty of Organic Chemical Technology and holds an EMBA from Tiffin University, USA.