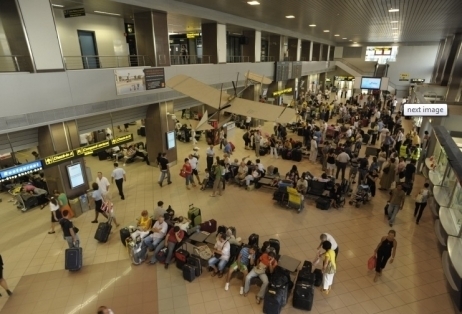 Bucharest Airports National Company (BANC), saw increasing air traffic on the two airports it operates, in September 2014, as the number of passengers (approximately 829,000) increased by 9 percent over the same month of the previous year.
The traffic on Bucharest Henri Coanda International Airport and Bucharest Baneasa Aurel Vlaicu International Airport totaled some 6.3 million passengers in the first nine months of 2014 – 7.7 percent more year-on-year, whilst the number of aircraft movements reached nearly 77,200, states a press release of BANC, thus being created all the necessary premises for reaching 8 million passengers for the full year.
The evolution of the number of passengers on both airports exceeds the overall tendency registered across Europe. The same happens as regards the number of aircraft movements which increased by almost 5.7 percent in the first three quarters in 2014.
There are 37 airlines currently operating on Bucharest Henri Coanda International Airport, carrying passengers to 87 destinations. Two new airlines started operating on Henri Coanda Airport in 2013: easyJet and Air Serbia, while, 2014 brought another two airlines - Ryanair and Air Baltic.