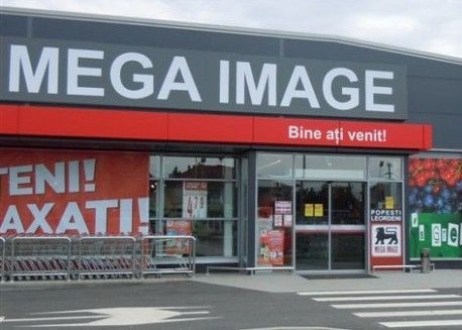 Bureau Veritas Romania has recertified the Quality management system of the retailer that owns the largest supermarket chain in Romania, Mega Image, part of the Ahold Delhaize Group. The recertification audit involved the complete verification and evaluation of the implemented management system, in accordance with ISO 9001: 2018. Bureau Veritas found the continuity and effectiveness of the management system and confirmed that it provides a correct picture of the organization's performance.
Claudia Stancu, Manager of the Certification Department of Bureau Veritas Romania, said: "It was a pleasure to work with the team from the Quality department of Mega Image, well prepared and open to suggestions and opportunities for improvement. We are happy to confirm Mega Image's commitment to the Quality policy and the fact that all staff contribute to the continuous improvement of the services provided ".
Ana Carolina Iancu-Tulai, Quality & Food Safety Manager of Mega Image appreciated that the audits were carried out constructively, the points of view were shared and the proposals for improvement were taken over and implemented immediately. "I loved the way of approaching the topics related to the processes managed by each department, the way of asking questions, so that the interlocutors participate actively and with pleasure in the description of the projects they coordinate, the fact that the discussions took place constructively and objectivelypointing out the important topics and understanding the specifics of the business, but also the critical points that we assume and that we strive to keep under control in the daily processes, taking into account the general context (triggering the pandemic) ".
Founded in 1995, Mega Image is one of the largest supermarket chains in Romania with a network that currently includes 818 stores in Bucharest, Cluj-Napoca, Iasi, Constanta, Ploiesti, Brasov, Targoviste, Timisoara, Bacau, Focsani, Oradea, Sibiu and other cities in the country, under the brands Mega Image, Shop & Go, Gusturi Românești. Mega Image is part of the Ahold Delhaize Group, an international retailer currently operating on three continents.
With a wide range of exclusive own brand products (Gusturi Romanesti, Mega Appetite, Le Boucher, Delhaize and 365 Essential, Good for Everything, Delicate, Nature's Promise, Etos), special corners, concept stores, online store, Connect loyalty card, all contributing to a complete shopping experience, Mega Image aims to be the first choice of customers in terms of fresh food, product quality and unique and diverse assortment, offered in an environment with an original and unmistakable character.