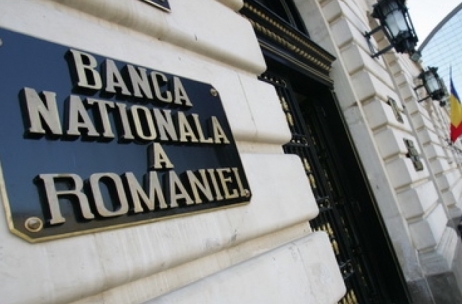 The National Bank of Romania (BNR) forecasts for 2017 an economic growth ranging between 4 pct and 5 pct, but this is in connection with the institution's macro-economic scenario, the central bank's governor Mugur Isarescu on Thursday told a news conference.
"The prediction in our model is confidential (...) it's somewhere between 4 pct and 5 pct. It's unrelated to the budget construction, do not put them in counterpart, we wouldn't want to create another issue in the society! It is a prediction linked to our macro-economic model. (...) We too have been off the mark with the inflation prognosis for one year and a half, meaning that the inflation was way smaller. I don't think a lot of analysts would trust our prognoses if we were mistaken. This is how prognoses go. We work in a market economy, with several factors to deal with," said Isarescu quoted by Agrepress.
The draft budget's construction for 2017 is grounded on an economic growth of 5.2 pct, a budget deficit (in cash) estimated at 2.96 pct of the GDP, and an average annual inflation of 1.4 pct, according to the Report on the macro-economic situation for 2017 and its projection for 2018 - 2020, published on the Public Finance Ministry's website.
The National Prognosis Commission(CNP) has revised upwards its economic growth prognosis until 2020, these indicators underpinning the budget's construction for 2017. Thus, the increase estimate for 2017 was revised from 4.3 pct in the Autumn Prognosis to 5.2 pct in the current one.
In its turn, the World Bank has predicted in the Report on Global Economy Perspectives, that Romania's economy will shoot up by 3.7 pct in 2017.
Likewise, the figures included in IMF's latest Regional Economic Issues (REI) report for Central, Eastern and Southeastern Europe published on 2 November 2016 are similar to those of the World Economic Outlook (October). The IMF counts in 2017 on an advance of Romania's GDP of 3.8 pct, the highest economic growth rate in Europe.
The estimate of the European Bank for Reconstruction and Development (EBRD) too indicates for the Romanian economy a growth rate of 3.7 pct for 2017, with Romania expected to record the highest economic growth rate in Europe, according to the Report on Global Economy Outlook published at the beginning of November 2016.
In addition, the European Commission predicts for 2017 a 3.9 pct advance, according to fall economic forecasts released at the beginning of November.