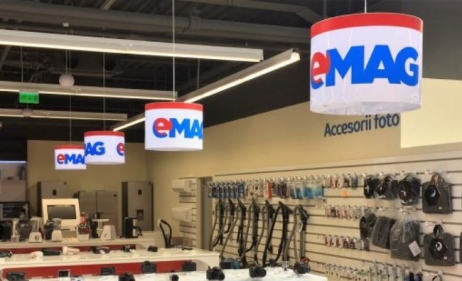 The real estate consulting company Cushman & Wakefield Echinox has advised the online retailer eMAG on the DEKRA Trusted Facility audit and certification process, which represents a confirmation that the safety measures against Covid-19 that the company has undertaken at its warehouses, showrooms and offices in Bucharest and Giurgiu county are implemented properly and in accordance with the international standards set by the World Health Organization (WHO). Approximately 4,000 employees work in the audited and certified eMAG spaces, and all eMAG spaces across the country will be certified in the following days.
Cushman & Wakefield Echinox has introduced a new line of business to assist customers and partners in obtaining Covid-compliant DEKRA certifications.
The DEKRA Trusted Facility standard ensures that all measures for the prevention and management of Covid-19 cases – starting from reception / entrance into the building, to technical and maintenance services, cleaning and customer interaction - are implemented in accordance with the guidelines provided by WHO and by the local agencies regulating safety and health standards, as well as institutions responsible for public health policies.
Mihaela Petruescu, Partner Asset Services, Cushman & Wakefield Echinox: "We are glad that we took part in this audit and certification process, in a context where safety is the main concern for us as well. This approach is part of our company's strategy to always be with our customers and partners, so we have extended our services by adding a new line of business, offering consulting services for obtaining the health and safety certificates."
Alexandru Niculescu, Vice President eMAG: "We went through this rigorous certification process because we wanted to offer our colleagues and clients the guarantee that the eMAG territory is a safe one, in which health and safety norms are respected. The certification involved fulfilling a set of over 120 criteria for all our spaces in Bucharest and at the warehouses in Giurgiu county. In the following days, the certification process will be completed for all our spaces throughout the country."
The benefits of the DEKRA certification consist in the implementation of standardized measures and protocols for protection against the spread of Covid-19 and other infectious diseases, through assessments carried out through an independent, internationally recognized audit. The validity period is 6 months from the date of evaluation, followed by a re-evaluation that extends the validity by another 6 months.