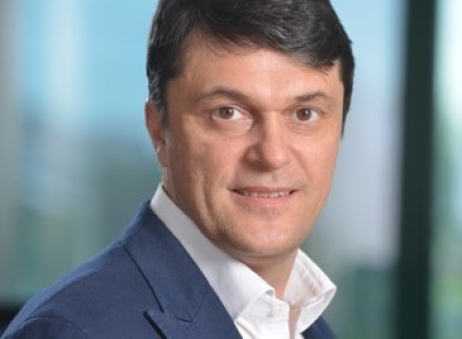 Source: Lucian Aldescu, CEO DPD Romania
According to DPD Romania, one of the largest courier and express delivery companies on the local market, Romanians sent over 48% more parcels abroad in the first 7 months of the year, compared to the same period of last year.
Most of the parcels shipped from Romania abroad were delivered to Bulgaria, Hungary, Germany, Italy and the United Kingdom, accounting for about 91% of all parcels dispatched abroad. As regards the volume of parcels received by Romanians from abroad, their weight increased by 24%. Most of these come from Bulgaria, the Netherlands, Germany, the UK and Poland, which generated over 80% of total imports in the first 7 months of the year.
Goods from relatives, online orders and luggage were the most popular parcels received in Europe
In the top of the counties from which most of the parcels are shipped abroad, there are Bucharest, followed by Timisoara, Sibiu, Arad and Cluj, generating about 74% of the total shipment. The ranking of the counties in which Romanians receive the most foreign parcels is also headed by Bucharest and Timisoara, followed by Brasov, Cluj and Sibiu, which together account for over 52% of total imported parcels.
According to the company's data, parcels received by Romanians in Europe weigh an average of 7.6kg and represent goods from relatives, goods ordered online or luggage of those who travel with low-cost companies.
"We notice a significant increase of the Romanians who choose to send packages from Romania to Europe or receive packages from Europe. Through DPD, Romanians send mostly Romanian products and many luggage to European countries. They also get home in the country, especially products ordered from online stores. For the second half of the year, we estimate an increase in the volume of cross-border shipments, supported by international Romanian students, Black Friday and winter holidays, "says Lucian Aldescu, DPD Romania CEO.
In order to help Romanians using international courier services, DPD Romania has launched a special price offer for dispatches in ten European Union countries, available through the DPD Classic International service. Countries benefiting from promotional rates are: Austria, Germany, Italy, Belgium, Czech Republic, France, the Netherlands, Great Britain, Spain and Poland. This offer comes in addition to DPD Romania's first DPD services: DPD Express Regional through which delivery time is reduced to 24-48h for Bulgaria, 48h for Hungary, 48-72h for Greece and DPD Classic Poland for 4 days.