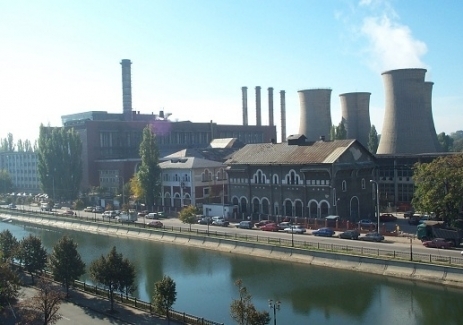 Source: www.elcen.ro
The division process of Electrocentrale Bucharest S.A. (ELCEN), the largest domestic thermal energy producer, has been concluded and two new companies have been created - "Societatea Electrocentrale Constanta S.A." and "Societatea Electrocentrale Titan S.A.", reads a press release. On September 30, the newly established companies were registered at the National Trade Register Office of the Bucharest Court, as well as the updated Certificate of incorporation of Electrocentrale Bucuresti S.A.
The division is aimed for restructuring and streamlining ELCEN's operations and it was issued by the company's Bord of Directors based on the "Assuring public services for heat supply through an integrated centralized heat supply system (SACET) in Bucharest Constanta" Memorandum which was enacted by the Romanian Government in March 2013, as well as on the Resolution following the General Meeting of ELCEN's Shareholders in May 19, 2014.
ELCEN remains subordinated to the Romanian State which holds the majority stake (97.51 percent of the shares), while the remaining 2.49 percent of the shares are owned by Romgaz Medias. As for the two other companies, Electrocentrale Constanta is fully controlled by the Romanian State through the Department of Energy within the Ministry of Economy, while Electrocentrale Titan's shareholding comprises the Electrocentrale Grup (70.47 percent), the Romanian State (28.8 percent) and Romgaz (0.73 percent).
ELCEN will have under its control the West CHP Plant, the South CHP Plant, the Grozavesti CHP Plant, the Progresu CHP Plant and the Repairs Facility. On the other hand, Electrocentrale Titan will have in its portfolio the Titan CHP Plant and the Fantanele CHP Plant, as well as other assets transferred from ELCEN, likewise Electrocentrale Constanta which will manage the Palas CHP Plant and the thermal energy transport networks serving Constanta.
As per the same Memorandum, the next step supose converting RADET Bucuresti and RADET Constanta into trading companies. Subsequently, Electrocentrale Bucuresti and Electrocentrale Constanta will be taken over by the local authorities and they will merge with the reorganized RADET Bucuresti and RADET Constanta, respectively.
ELCEN was established in late 2002 as a branch of S.C. Termoelectrica S.A. is the largest heat producer in Bucharest where accounts for 90 percent of the thermal energy produced and also, across Romania where provides 40 percent of the total production. Additionally, ELCEN supplies 4.8 percent of the electric power produced nationwide. In the first half of 2014 the company posted revenues amounting to some 1 billion lei (about 227 million euro).