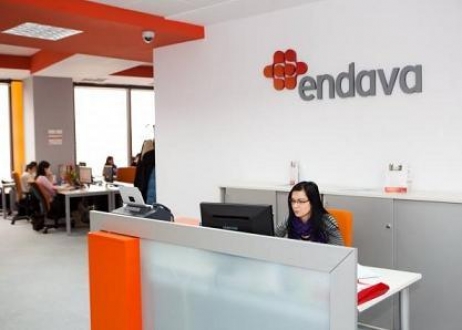 Source: Endava
The IT services company Endava has opened its fourth development center in Romania, in Pitesti, where it will hire about 50 IT professionals by the end of 2015, while in the next three years the number of employees is expected to double.
Nearly 40 percent of the new hires will be recruited through an internal programme designed for IT graduates, according to a press release.
"Opening a new office in Pitesti is part of our strategy of organic growth, strengthening our position on the Romanian market. The new center will have a close a cooperation with the Bucharest office and we expect this to contribute to a fast development", said John Cotterell, CEO Endava.
Endava's new center is located in an office building downtown Pitesti and it will deliver projects similar to those developed in Bucharest, namely software development projects, for clients in the financial sector.
Currently employing ten people, Endav will expand the team this year with some 40 professionals who will work as Senior Net Developers, Automation Testers, Software Testers, Security Test Engineers and Java Developers.
Throughout the past two years, Endava increased the total headcount by more than 80 percent, the three development and support centers in Bucharest, Cluj-Napoca and Iasi having over 1,200 employees.
Endava is a leading European IT services organization with nearly 1,700 full time employees. Headquartered in London, Endava has offices in the UK, USA, Germany, Romania, Macedonia and Moldova and reported annual revenues of 81 million euro (£64 million).