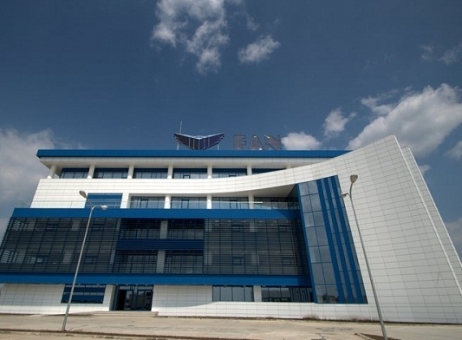 Source: FAN Courier
FAN Courier will increase the investment budget for 2015 when aims to spend 8 million euro, about 30 percent more than this year, announced the company's representatives during a press conference.
While 4 million euro are destined to renew its fleet, the courier company will put 1 to 1.5 million euro into opening a new transit center in Brasov, similar to that in Bucharest, which will streamline the parcel sorting operations currently done by hand. Funds will also be allocated to IT services and employee training programmes, explained Adrian Mihai, one of the three shareholders of the company.
This year, FAN Courier's investments come to some 6 million euro, above the projected amount, 4 million euro, which was spent only on renewing and expanding the fleet, now exceeding 2,300 vehicles. Another million euro was used to purchase PDA (Personal Digital Assistant) devices, mobile printers or software, additional financial resources being spent on expanding and modernizing premises across the country.
The growth rate achieved in 2013, will be maintained this year, too, its representatives explaining that after reporting revenues of 267.3 million lei (60.13 million euro) at ten months, up 18 percent year-on-year, the turnover for the full year will amount to about 322.5 million lei (72.5 million euro), an advance by 16 percent, as happened last year. In 2013, FAN Courier posted a turnover of some 280 million lei (62.5 million euro).
The overall growth rate is, therefore, expected to be slightly lower than the one recorded in the first ten months, as albeit the delivery volume is significantly higher in November and December, triggered by Black Friday and Christmas and holiday season, respectively, there are fewer working days in the last month of 2014 compared to December 2013, which affects their revenues.
In this context, Felix Patrascanu, CEO and shareholder of FAN Courier, explained that any day off granted by the Government has a negative impact of 5 percent on their monthly turnover. He further stressed that the major issue affecting their business remains the poor road infrastructure, expressing his frustration that in spite of increasing the excise duty on fuel, the Government has not used the supplementary tax on developing infrastructure projects.
For the next year, FAN Courier forecasts an advance in the range of 12-15 percent, with e-commerce which presently accounts for 30 percent of its turnover, remaining the main growth engine. The boost seen by online stores in recent years has also determined a change in the company's client base and operations, B2C deliveries representing approximately 60 percent of the total, whilst few years ago, the B2B segment accounted for most of the carriage activity.
Founded in 1998 by Felix Patrascanu, Adrian Mihai and Neculai Mihai, FAN Courier has been the leading courier company in the Romanian market since 2006, market which has expanded during 2014 by about 20 percent. According to Felix Patrascanu, the domestic courier market will come to around 300 million this year from circa 250-260 million euro (without considering the Romanian Post) last year.