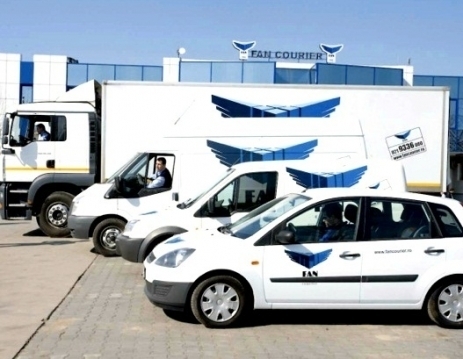 Source: Source: FAN Courier
The first three quarters of the year have brought increasing revenues to courier companies, FAN Courier, the leading player in the domestic market, reporting a turnover of 53.3 million euro at nine months. The figures are above expectations, say the company's leaders, advancing by nearly 19 percent year-on-year on increased consumption, whereas they had foreseen a growth rate raging from 12 to 15 percent.
E-commerce remains the main growth engine, accounting for 30 percent of their turnover, possibly expanding this share in the last quarter of 2014, triggered by Black Friday and Christmas and holiday season, respectively.
According to the company's representatives, the major players in Romania's e-commerce market expect the doubling of sales volume during Black Friday. They further explained that the effervescence generated by online orders in this period boost their delivery volume by 40 to 50 percent.
Upon the unexpected progress, FAN Courier was determined to increase the anticipated investment for 2014, the company spending 4.2 million euro up to now mainly in renewing the fleet (some 3 million euro) and in IT services.
Thus, its portfolio of services was broaden as of October 2014 when the courier services operator extended its Collect Point network by introducing the facility in 301 Petrom's gas stations which add to the other 153 OMV stations. Additionally, FAN Courier developed Campus Service, a facility distinct to door-to-door activity, through which delivers packages to students who collect them from units located in campuses. The company offers a new option as regards delivery confirmation: ePOD, an electronic signature delivery option for customers who use SelfAWB service and do not ask for the original AWB (Air Way Bill).
With 16 years of activity in the courier business, FAN Courier is the leading company in this industry in Romania, covering also deliveries abroad. Chiefly focused on B2B and B2C sectors, the company has a market share of approximately 27 percent of the domestic courier market which last year came to around 250 million euro (without considering the Romanian Post), according to representatives of the company.